How long have You smiled? Just like that, without any external cause or the lack of it, because I wanted to do it — just smile...
You are able to smile at a passerby on the street? And not alone? A highlight of the day, smile day? Oh, I highly recommend to experiment! The whole day, just one day, but with a smile on the street, in the car, in transport, in queues, at work, in the office, at the health club, wherever You will be this day. And don't forget — myself in the mirror smile.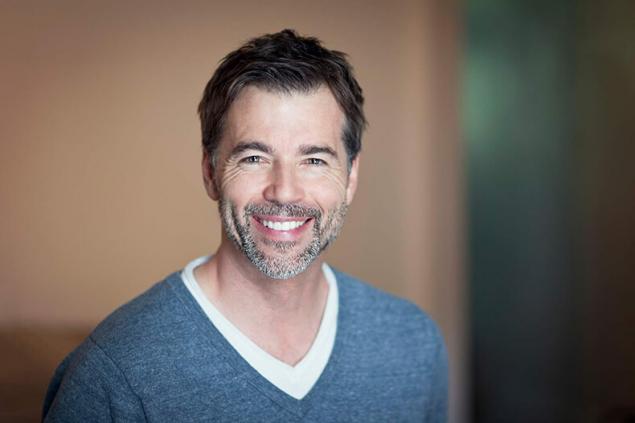 Fear not, severe consequences will be. It is possible that You smile so little lately that You will have a real soreness in the cheeks at the end of the day, and for sure, You will constantly forget that today You have a "good mood" day. But if You work it, the results can surpass all Your expectations and fears. And how many new experiences and discoveries will bring into Your life each day!
No? Scary? Hard? Why? In childhood You was not difficult to smile, and acquaintances, and strangers. You are afraid of what You people think? What's the difference? With many of them You hardly ever see. And so, they about You did not think, because You have facial expressions like 85% always intricate than some of the world's population.
Make their day more diverse, and its new. Don't wait for anything, give a smile. You think that You will look foolish? For whom? Not for any "Buk", which may have already began? It's easy, by the way, to determine.
Imagine that You are walking on the street, as always, in the ranks of his never-ending thoughts, concerns, dissatisfactions, liabilities, and needs of others, voluntarily or compassionate is assigned to its own tired shoulders, and you meet is the person looks at you and smiles. You. Personally. Just. What do you feel? Don't say you can't imagine just because it's been too long, or not at all. Just imagine.
Option one: "silly", "fool some", "insane", "not all", "merry cuckoo", "the patient, probably", "gwynplaine", etc.
Answer: — "Buka". You have so little sincere smile that others smile at You even less desirable.
Option two: "have we met?", "wow, just smiles and goes", "what positive," "good, as much as most(-th) wanted to smile", "well, thank you, already my heart is so happy!" etc.
Answer: "not buck". The shortage of smiles immediately updated when it arrives, but is quickly spent on the hungry soil.
Third option: You will smile genuinely in response, without definitions and context of the savers in mind.
The answer is: You are smiley and friendly, but sometimes You don't want to smile "Bukama" and "not yet Bukama"...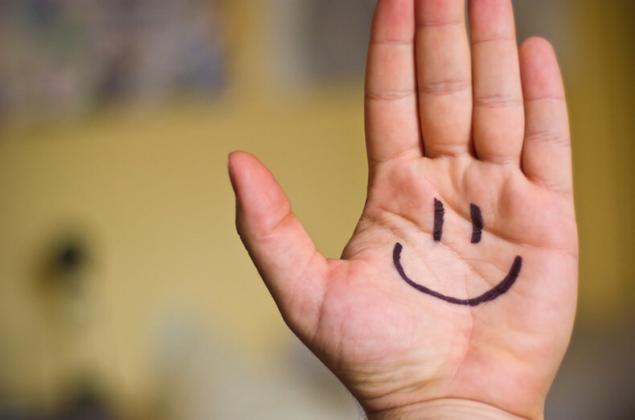 How to fix it?
The recipe is one for all — smile!
Don't be afraid to look stupid. A smile costs nothing, means nothing, until You sincerely didn't. And when You did it — You created a little magic. You made richer and better, who gave it, becoming richer and better themselves. About the power of a smile on Your body, mind, thoughts, Your emotions and the psyche, about the unfathomable and good, the processes that runs each sincere smile, you can write a whole book, but you can... to write itself on the pages of his own life.
The magic and the power that is hidden in this little and simple combination of facial muscles are not able to be estimated even in the most beautiful words and quotes.
This is something that can be evaluated only in practice, only in action, only in regular use. And this is an ability that can be mastered by everyone, even practicing first mechanical.
It's password locked files and systems, as the code word input as the key to all the deep castles, invented by man and hung himself with seven seals, as medicine, as healing as lightening all around as the ninth wonder of the world.
And it does not cost anything, You do, never lose, no sacrifice, giving it to others. It is impossible to buy or sell, you can not borrow to give a loan at interest, it is impossible to steal and then secretly use it.
It all goes all to face... She doesn't need a reason, an incentive, a reason, a verbal adjective, substantive measurement — do — it self-sustaining and contagious.
And no one, neither rich nor poor, neither sick nor healthy, neither adult nor child could not easily do without it, without it can not live fully. It is necessary to all, it is all important in life.
But we have become so stingy and slovenly in their thoughts and feelings, I even managed to owe, to go into the negative, to create a total deficit to be the "beeches" and "not beeches", even when someone's just genuinely this gives, — lost, troubled, suspect, frustrated, hiding, and then hang the labels, because of their "good mood" of insolvency. But a sincere smile is ALWAYS nice.
We learned to pull the mask on them — a thread of similarity curves of smiles, and just supim eyebrows and kindled by the pioneer fire mighty discontent and disengagement, tossing firewood out of indignation and claims of knots-reproaches, knots-offense, and when the wind blows all the infinite light "you should", "you should" and "should", "do you?" "I — because"...
And You have in your Arsenal and is gathering dust is a powerful weapon, the power, the miracle — Smile — access instant feeling of comfort, an unobstructed path to an atmosphere, "good weather without an umbrella", to break-even and common solution to warmth and understanding... One moment is able to be remembered over the years, a few seconds can turn Your life, a moment that never has negative consequences...
And this is the easiest, priceless, non-committal, and always available way to make happier the other, myself, many, for a few minutes, for a long time.
To help, to give, to disarm, to remember, to surprise, to pass, to give, to escape, to conquer, to bring... I can continue, commas will be a lot...  
Liz Gilbert. The best advice in my lifePeople, why are you lying all the time
Well, tell me, how long have You smiled?
Just like that, without any external cause or the lack of it, because I wanted to do it — just smile...
Please, SMILE! Smile more! Even if there is no one — myself.
And if You think that it is silly so be silly, but smile and the world will smile with You, to You, for You. You've got a lot of various habits, have another — smile more often. The result will not keep itself waiting.
Here take it and smile, right now!
published  
© Tatiana Baruch  
Source: www.slovomiru.com/2012/10/blog-post_13.html