At Friday's event in Los Angeles Tesla unveiled the long-awaited "new product". Presentation, as usual, held the head of the company Elon Musk and one of his tasks was to demonstrate the benefits of future mergers SolarCity and Tesla.
"There are three pillars that can contribute to the solution of the problem of global climate change, and to lead humanity to a sustainable future: it is renewable, technology, energy storage and electric vehicles," said Musk.The main novelty of the company was the solar roof (Solar Roof). It is a one-piece roofing system with integrated solar panels. Its feature is similar in appearance to traditional materials for the roof – from the ground it is almost impossible to distinguish from the roofs of ordinary houses, at the same time, it is totally transparent to solar radiation.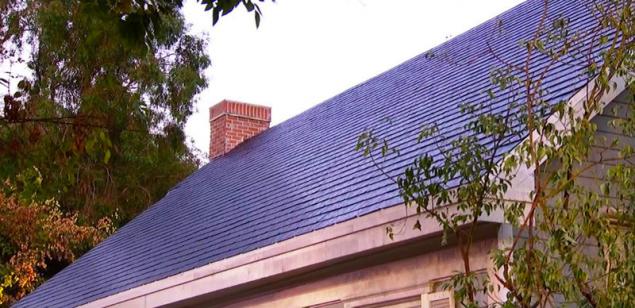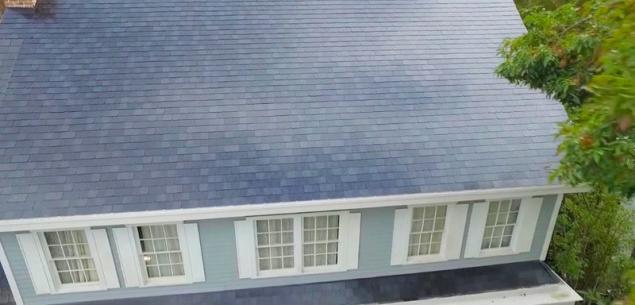 This was provided several options of coatings for PV modules.
According to Elon musk, the cost of solar roof "Tesla" given the generated electricity will be cheaper than traditional solutions. And its reliability is no doubt, as photovoltaic roof much stronger than other materials.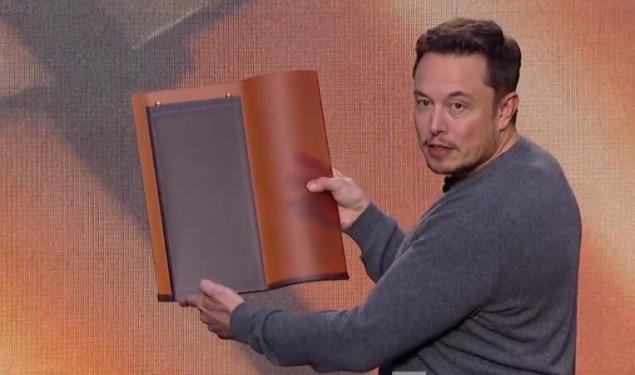 Elon musk demonstrates an example of a photovoltaic tile
Also at the presentation were presented the next generation of home batteries. Household storage Powerwall 2 differ from their predecessors in a more compact size and increased capacity. The new Tesla batteries can hold 14 kWh of energy (this was 10 kWh) and is capable of producing rated power of 5 kW and at peak loads – up to 7 kW.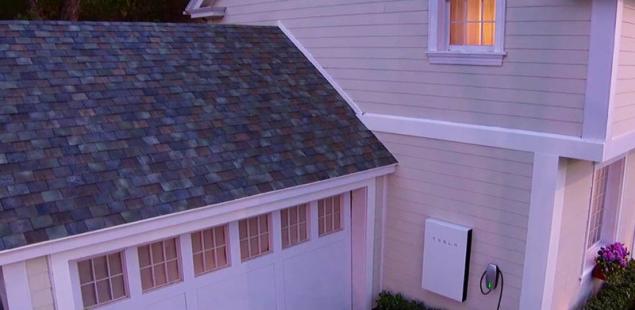 Now there is a possibility of installing the battery inside the building and outside (on the street), and two variants of fasteners – floor and wall. The manufacturer gives 10 year warranty on their product, and the price Powerwall 2 will increase to 5.5 thousand dollars, whereas previously it cost about 3.5 million.
The issue of combining Tesla and SolarCity will be discussed by the shareholders on 17 November. If the merger takes place, the "solar" roof will produce at the factory in Buffalo (new York). The initiator of the transaction, estimated at $ 2.6 billion, speaking of Elon Musk, who is the main shareholder of both companies.published
SUBSCRIBE to OUR youtube channel that allows you to watch online, download from YouTube free video about the recovery, the rejuvenation of man. Love for others and ourselves, as the feeling of high vibrations — an important factor for improvement .https://player.vimeo.com/video/189402941
Put LIKES and share with your FRIENDS!
www.youtube.com/channel/UCXd71u0w04qcwk32c8kY2BA/videos  
P. S. And remember, only by changing their consumption — together we change the world! ©
Source: ecotechnica.com.ua/products/1611-solnechnaya-krysha-tesla-i-domashnie-batarei-powerwall-2-ilon-mask-prezentoval-novinki-video.html