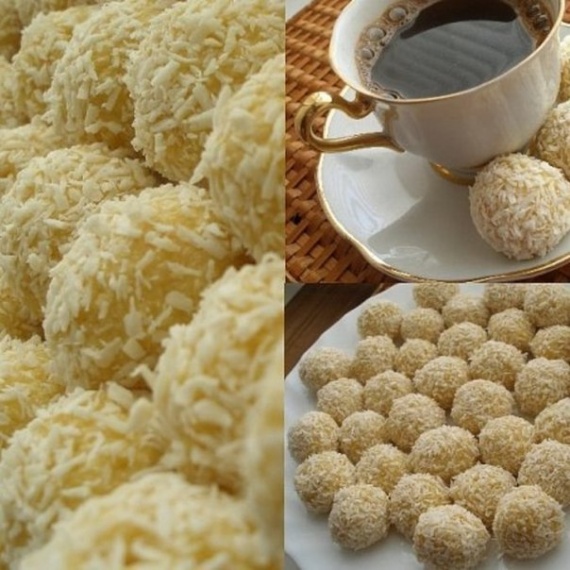 Ingredients:
Corn Sticks - 1 package of 60 g
Condensed milk - 1 bank
Nuts
Coconut  
1. Corn Sticks mince, add the condensed milk, stir.
2. Now the mass of forming small balls and put into a piece of nut, collapses in coconut flakes.
3. All - cake is ready. Send - in the refrigerator for 1 hour.