Health, sustainability, water resistance, great mechanical strength, low cost and uncomplicated restoration, making your own hands — the main advantages of a clay floor.
For example, American ecostrategy consider how it creates a clay floor, which some experts give a lifetime warranty! Due to the deep penetrating impregnation with linseed oil, the clay turns into a well-known peasant pot from which you eat for thousands of years before porcelain.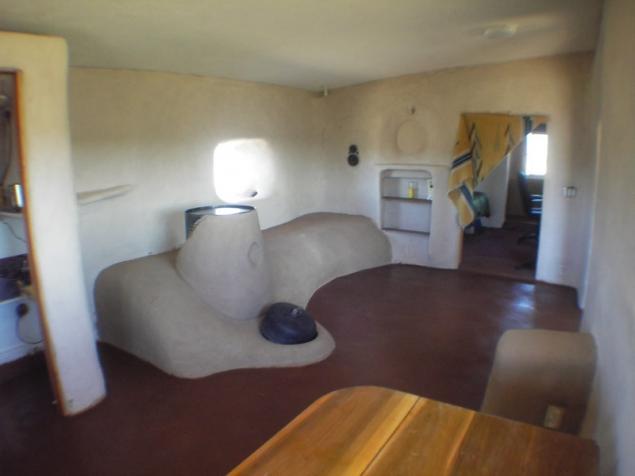 And the layer of wax makes the durability of the front surface and the aesthetics of natural floor covering material! Adobe floor today is gaining momentum in popularity in America and Europe. Many families who decided to build a natural house want to get rid of chemical toxic components of modern flooring toxic fumes our family for many years.
Given the high price of modern industrial floors saving is another reason for the choice of a natural clay-oil sex. In foreign and domestic blogs a lot of diverse information. The experience is an experiment of our American colleagues is not the only way. All the recipes you need to pick yourself experimentally.  
Clay flooring — manufacturing process from start to finish.
1.Compaction of a soil layer on the site of the future floor.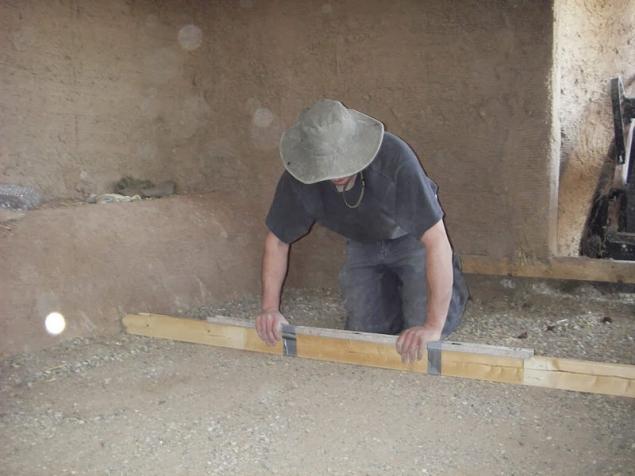 2.The polypropylene layer is placed to protect against seepage of moisture of the soil at the floor.
3.Thermal insulation base layer of insulation.
4.Pipe engineering communications if necessary.
5.Vegeburger
6.Mix clay/fine gravel or sand/chaff-straw — as the primary draft layer 7 see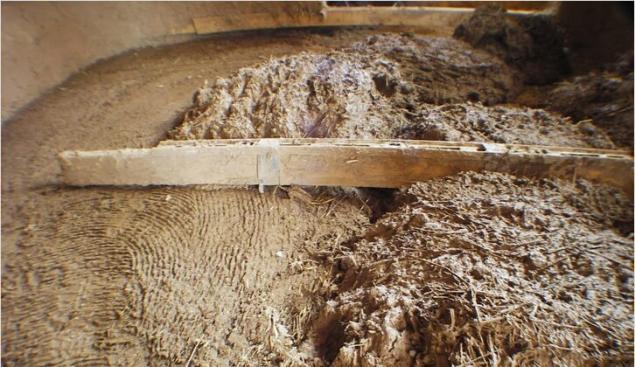 7.In this layer the installed floor heating pipes where scheduled.
8.Final layer of clay/sand iron to completely smooth the surface.
9.Cover 4 layers with impregnation of clay/fine sand/ 20% flour to increase durability. You can use red clay to make the floor color. The excess of the impregnation remove the cloth. Dry.
10.Covered warm but not hot linseed oil 4-7 layers as desired. The first layer is 100% oil, the second -20-45% mineral solvent, the third — 50-60% of the solvent. Flow rate 19 litres of linseed oil at 30 is dead square with 4 layers. the first two layers of floor drinking actively. Then the oil begins to dry harder and need to open the window.
To use organic raw butter without chemical additives is desirable. In violation of the gender proportions may remain sticky. The oil can be removed with turpentine or at least a solution of dimexide. Always check the proportions by experience before you apply as materials may vary in their properties.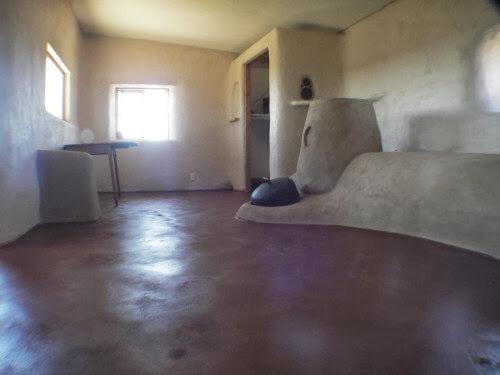 11.After drying, the floor is covered with beeswax.  
SUBSCRIBE to OUR youtube channel that allows you to watch online, download from YouTube free video about the recovery, the rejuvenation of man. Love for others and ourselves, as the feeling of high vibrations — an important factor for improvement .    
Put LIKES and share with your FRIENDS!
www.youtube.com/channel/UCXd71u0w04qcwk32c8kY2BA/videos
Source: www.biohouse.com.ua/2014/01/blog-post_15.html