Most scientific problems are solved very simply.
Albert Einstein  
TWO IMPORTANT ASPECTS IN THE NUTRITION OF SICK PEOPLE
A very difficult problem for cancer Cornelius Moerman approached from the point of view of nutrition. And achieved amazing results. Diet Dr. Moerman provides:
first , a small consumption of meat, the basis of nutrition – fiber, vitamins and minerals;
secondly – it is recommended to drink 8 vitamin and mineral supplements necessary for body.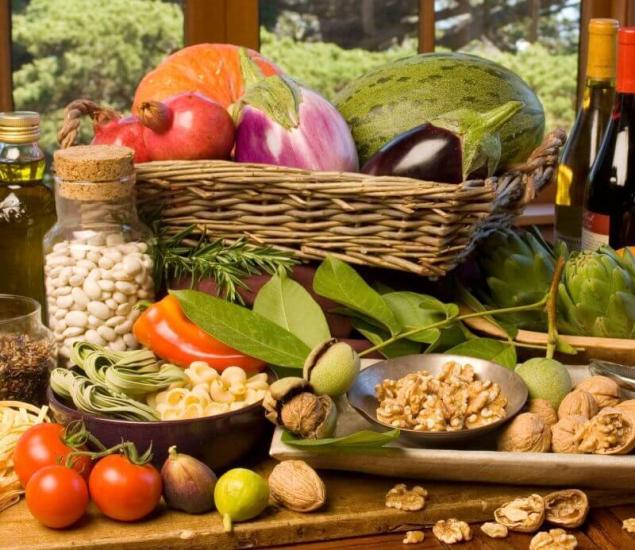 Diet therapy of Moerman can be used as an addition to the main methods of oncotherapy, immunotherapy, and also as an independent method for the prevention of cancer and recovery after primary treatment.
Therapy Dr. Moerman destroys the soil necessary for the existence of the cancer that creates a hostile cancer environment, which at the same time is a valuable nutrient for healthy cells, creating a balanced acid environment. This therapy starves and strangles cancer cells and simultaneously strengthens health.  
NATURAL WHOLE FOODS – BASED HEALING
Moerman began to develop the dietary side of his theory.
However, he had set himself the goal:
not just to provide the body with all necessary for life and health elements, and
to protect their products from the diet cancer destroying his body
.
I should note that this diet can adopt not only sick, but also quite healthy people, and each of them in a few months will feel like a different person.
Diet Dr. Moerman considers necessary addition to 8 essential vitamins and minerals. He is convinced that it is absolutely useless to give the patient the carbohydrates and thus allow him to eat high-calorie, fatty and salty foods. Their diet of Moerman prohibits allowing only what enhances the effect of additives.
1. According to Dr. Moerman, the patient can eat, keeping to a convenient mode, but in accordance with dietary recommendations.
2. Adult cancer patients should eat 1 or 2 raw egg yolks daily, children – 1 raw egg yolk a day.
Exception
— cancer patients with liver or gallbladder. They have completely shut down from the diet egg yolks until then, until there is obvious improvement in their condition. Only then can slowly and carefully introduced into the diet of egg yolks.
3. Daily drink the juice of 3 lemons or to eat them.
4. Cancer patients may have a mixed or separately the products recommended by Dr. Moermann, choosing ones that he prefers (list see below).
You should eat until full saturation, and at least 3 times a day. Hot and cold meals to alternate throughout the day and week according to the traditions of the family of the patient.  
THE LIST OF RECOMMENDED PRODUCTS
Allowed:
bread flour, pasta flour, crackers from wheat flour, unpolished rice (including quick cooking), barley, oat and wheat bran, oats, wheat and corn flakes.
Excludes:
wheat flour fine grinding and all products containing it (bread, pasta, puddings, pies, cakes, biscuits, muffins and sauces).  
Allowed:
butter, buttermilk, cheese, cottage cheese, cheese, egg yolks, skim milk, sour milk, sour cream, yogurt, yogurt (products containing lactic acid and acidophilus supplements, which restore the intestinal flora).
Excluded:
cheese with a high content of fat and salt (Cheddar, Swiss, blue, brie, etc.).  
Allowed:
all vegetables,
except for the following:
all legumes (except green peas), all varieties of potatoes (red, white, sweet), red cabbage, white cabbage, sauerkraut.
Limited to:
Brussels sprouts, cauliflower, salad green cabbage (Chinese cabbage, iceberg lettuce), parsley curly.
Preparation:
it is preferable to eat raw vegetables, lightly simmer for a couple, in preparation to use no more than one pinch of sea salt. Do not bring to a boil.  
Allowed:
all fruits
, with the following exceptions and limitations:
dates, figs, rhubarb, sweet grapes.
Preparation:
it is better to eat fruit raw, but you can gently simmer for a couple. Do not add sugar to the water in which cooked fruit. Do not boil. All the dry fruits soak for a day, before use, don't forget to drain the water.
Allow all fruit and vegetable juices.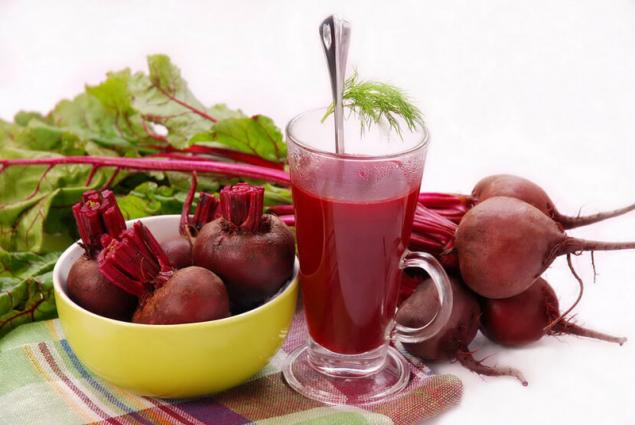 Especially recommended are the following:
beet juice,
carrot juice,
orange juice mixed with lemon juice.
If the patient accustomed to eat tasty, Dr. Moerman enters into the diet of
refills and extras:
Bay leaf,
black pepper (occasionally 1 pinch)
cream (use from time to time),
garlic,
herbal tea,
honey (limit to 1 tsp per day)
nutmeg,
lemon juice,
olive oil (use only cooked in a cold way),
cheese, cheese (use only grade a reduced fat and salted),
parsley curly (drink rarely),
sea salt (put 1 pinch in the water in which cooked),
sunflower oil (use only cooked in a cold way),
THE LIST OF PROHIBITED PRODUCTS
To patient was not able to hurt yourself even more, at the time of treatment Dr. Moerman introduces
a complete ban on some products:
– fish, meat, shellfish, alcoholic beverages, animal fat, artificial food dyes;
– all legumes (beans, lentils, peas of brain grades);
cheeses with a high content of fat and salt (blue, brie, Cheddar, Swiss);
– chemical preservatives;
– cigarettes, cigars, Smoking tobacco;
– coconuts;
coffee;
– egg whites;
vegetable oil, cooked hot;
– vegetable baking powder (fat added in dough for friability);
– margarine;
– mushrooms;
– all kinds of potatoes;
– purified iodized salt;
broth made from meat, fish or shellfish;
– refined sugar and all products that includes it (sweets, cakes, chocolate, drinks, ketchup);
tea with any amount of caffeine;
– wheat flour of fine grinding and all products containing it (white bread, cakes, crackers, biscuits, sauces).
Patients can choose from a list of approved products that they prefer.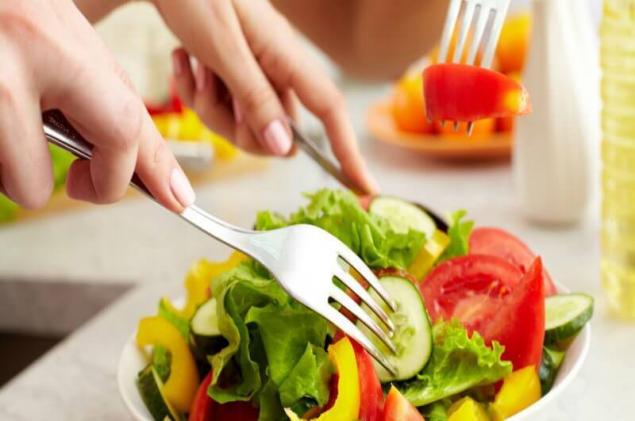 Getting diet for Moerman,
it is necessary to remember 3 Golden rules:
1) chew your food slowly;
2) never eat more than you want;
3) to cook so that products are not lost they contain vitamins and elements.
You should eat until full saturation, and at least 3 times a day.  
SAMPLE DAILY MENU FOR MOERMAN
Here is a daily menu Dr. Moerman on Dutch traditions:Breakfast:
juice of 2 oranges and 1 lemon,
bread from wheat flour with butter and cheese or oatmeal with fruit and skim milk,
buttermilk and herbal tea.
Second Breakfast:
Apple juice mixed with beet juice
fruit.
Lunch:
porridge of unpolished rice or whole grains,
vegetables, steamed,
a piece of butter,
salad, seasoned with juice of 1 lemon and salad oil cold cooking,
fruit.
Lunch:
soup with whole peas,
bread from flour,
raw vegetables,
baby food (containing only lactic acid),
fruit,
buttermilk.
Dinner:
1 or 2 egg yolk, beaten with 200 ml of skim milk,
buttermilk with a glass of grapefruit juice
crackers made with wheat flour.
Late in the evening:
buttermilk with the juice of one lemon.
On the night:
a glass of warm skim milk.
Time, convenient for taking vitamin-mineral preparations, everyone chooses for himself, based on habits and physical capabilities: for example, in the morning, you can start at 6:00, while maintaining the interval – 10 minutes before taking another drug. The last drug is taken 30 minutes before a meal.  
HOW TO TAKE VITAMINS AND MINERALS
In diet Dr Moerman it is important to observe the set time of reception of vitamins and minerals, which depends on whether they are fat soluble or water soluble.
So,
vitamin a
dissolves in fat and can accumulate in the liver, therefore it should be taken 1 time only in the morning.
Vitamin C
is soluble in water and does not accumulate in the body, and the amount that is not digested directly, passes through the kidneys and excreted in the urine. Therefore, vitamin C should be taken throughout the day with equal intervals to be sure that the body gets it in sufficient quantity.
Along with vitamin a the most important fat-soluble vitamins – D (enters the body from butter and egg yolks).
Vitamin D is
needed for the destruction of bone tumors.
Vitamins E and K,
contained in cabbage and cauliflower, necessary for blood formation.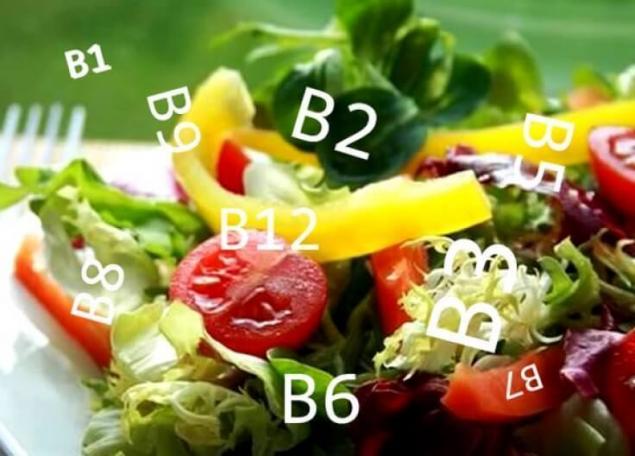 After the vitamin C most important water soluble
vitamins – B1, B3, B5, B6, B8, B9, B12
. Never take vitamins on an empty stomach! It is better to take one serving of b vitamins after Breakfast with a glass of fruit juice.  
FOR MORE INFORMATION ABOUT NUTRIENTS
In addition, patients must remember that of adult doses, it is necessary to take into consideration a few moments. B vitamins are often sold in the form of pellets, however, positive results were achieved only in those cases, when the followers of Moerman appointed them in individual doses:
Vitamin b isthe Average daily dose, mgIncreased daily dose, mg
50 to 100 B1 B2 B3 50 to 100 40 to 100 50 to 200 B5 B8 B9 0.01 to 0.20 0.10 to 0.80 B12 20 to 100
In 1983, several physicians established a non-governmental research organization, which they called SIKON. Led by the Dutch physician Jan Weise SIKON has considered in depth the effectiveness of therapy of Moerman. The researchers of All the submitted documentary evidence that therapy Moerman gives a high percentage of positive results.  
Also interesting: Follow these 4 rules and your body will answer you health and longevity Cancer treatment with vitamin C gipertonii — stunning results
Research and practical experience Dr. Cornelia Moerman compelling evidence of the importance of diet in combating cancer. I would like it to have been adopted by oncologists, and sick people.
It should be noted that in European countries the number of supporters of the diet, vitamin, mineralotherapy among doctors, and among ordinary citizens who care about their health.published  
Source: www.zid.com.ua/rus_creativework/dyeta-doktora-moermana-pry-onkozabolevanyyah