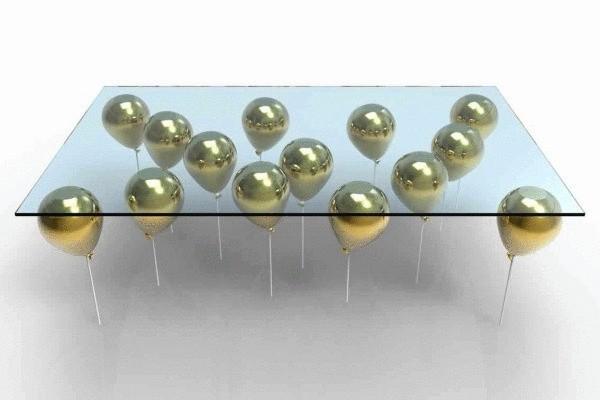 The laughter and joy we bring people is about those modern designers who develop not just innovative interior items, household and personal use, but also strive to make them positive, original, funny and cheerful. First and foremost, these include projects about which we can say that they come from childhood. For example, the Balloon bench Bench, hovering under the ceiling in balloons, fixtures Memory Light in the form of a balloon. Or the new creation of London designer Christopher Duffy (Christopher Duffy), who also loves balloons — coffee table UP Coffee Table.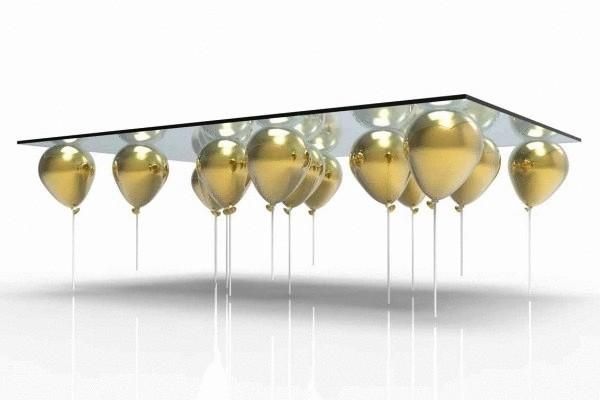 Nobody can be sad when he has a balloon, — said the wise fat boy Winnie the Pooh from favorite kids cartoon. And really, look at the design table UP Coffee Table without a smile is impossible. It doesn't have four legs, like a Desk, and not even one as decorative, and as many as 14 pieces — and they all look like inflated helium balloons Golden brown. A real feast under the clear glass tabletop!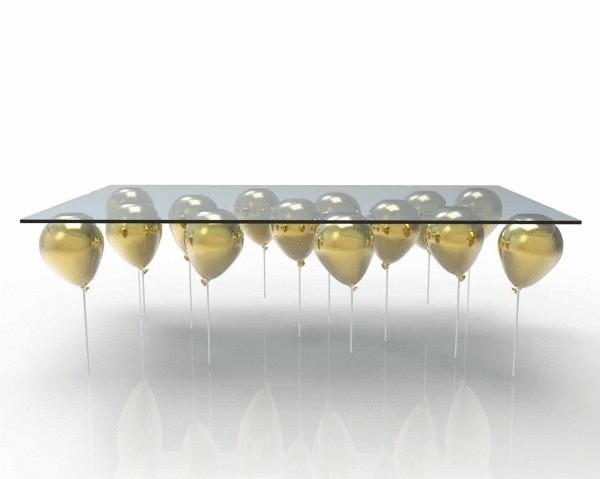 And immediately the impression that the table weighs almost nothing, and all these bulbs now raise it to the ceiling, where it will stand through the window to the street on the first draft. The illusion of weightlessness is created by the unusual legs of the coffee table, and is further enhanced by a glass top, although actually for the manufacture of this furniture design used metal-composite materials and rods made of hardened steel. Exclusive table UP Coffee Table made by hand in the quantity of 20 instances the cost of 3,813 USD each.
Source: /users/78