We have to VebParke coffee drinkers? Personally, I can not attribute to those, but sometimes nice to have a cup of aromatic coffee break. The truth is this coffee, which this post, we can hardly buy in local schools.
MAPLE BACON COFFEE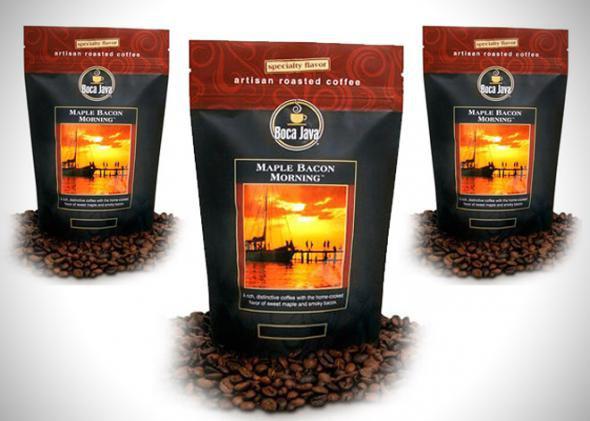 Indonesian coffee, manufactured according to the strictest quality standards on the island of Java, is deservedly considered one of the strongest strains in the world.
STAR WARS VADER'S DARK SIDE ROAST COFFEE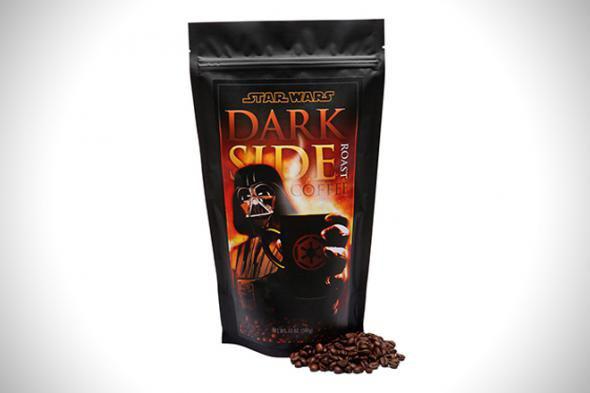 Brand Star Wars launched their own hands have almost everything you can think of. Now the "Star Wars" have reached and coffee. However, it was very high quality and worthy addition to the true Jedi enjoyed his extraterrestrial fragrance.
AVAPRO PROTEIN COFFEE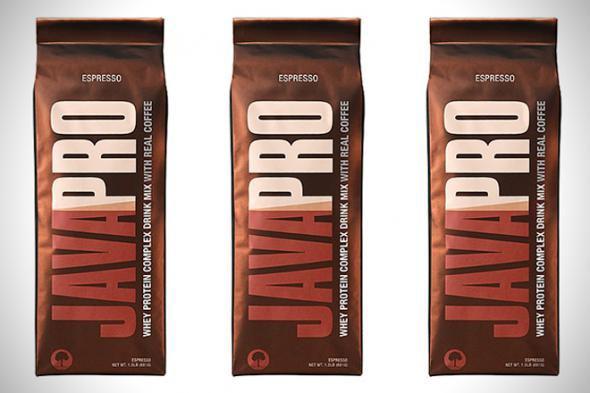 If we talk about the two birds with one stone, then this kind of coffee is an expression of great. Amazing coffee drink contains 80mg of caffeine and 20 grams of whey protein. A good way to stay fit and muscular.
MARLEY COFFEE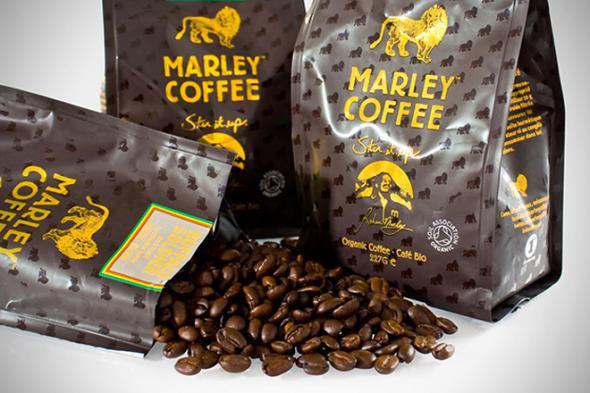 The son of Bob Marley formed his own collection of coffee and gave him his name. It is enough to make the coffee was in our rating.
SPICY TACO FLAVORED COFFEE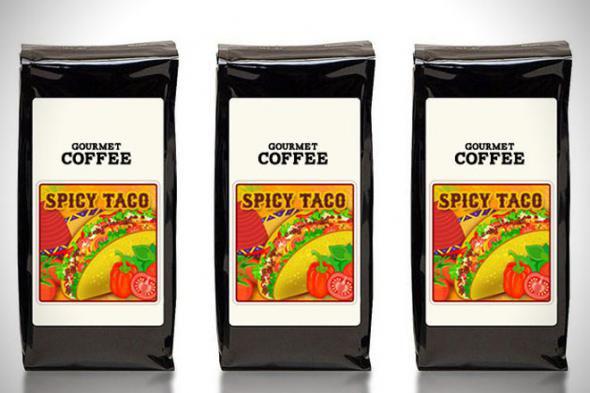 This coffee is so far away from the usual drink as you can imagine. It is a hell of a mixture of spices, chilli and coffee. Despite the acuteness of this drink contains a decent amount of caffeine.
DEATH WISH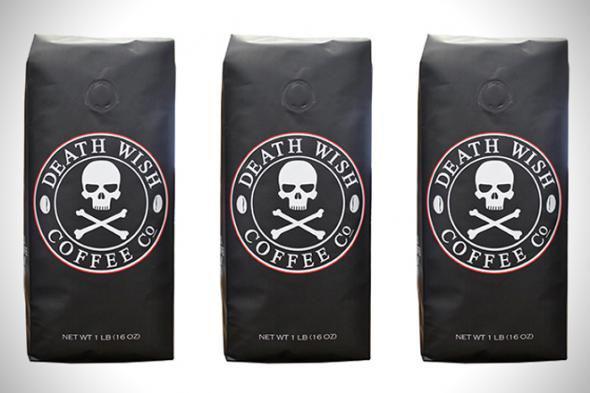 The strongest ground coffee comprises about twice as much caffeine, than conventional varieties. This coffee will raise the dead and make even pounding the keyboard with double force.
JACK DANIEL'S COFFEE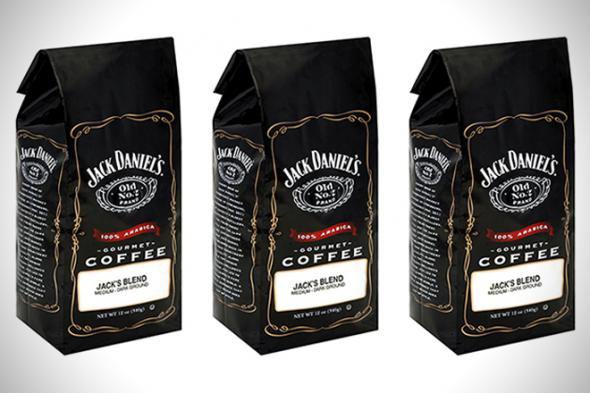 This coffee does not contain alcohol, but just make the heart beat faster. One hundred percent Arabica beans and a big-name brand - a sufficient set for getting into our list.
CHIPOTLE FLAVORED COFFEE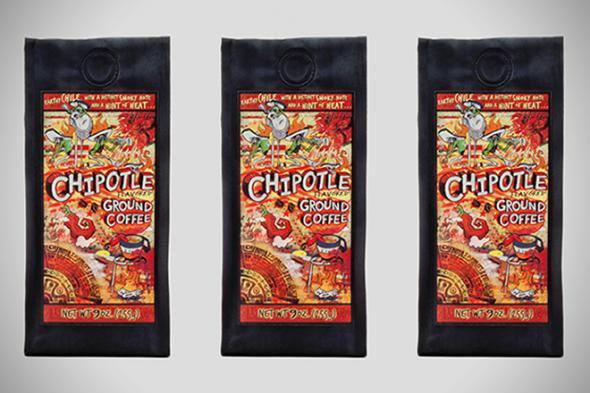 Another type of coffee from Central America. A huge amount of caffeine, and no fewer chili make it drink really hot guys.
WAKE THE F * CK UP!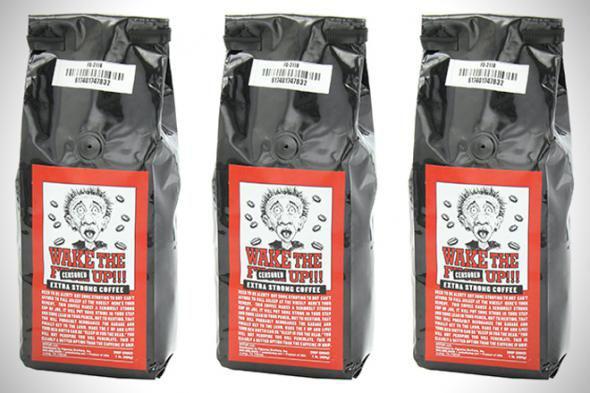 Sleepless night, deadlines, lack of sleep and work in two shifts? No problem! Coffee Wake the f * ck up invented just to rouse hopelessly tired man.
WHISKEY BARREL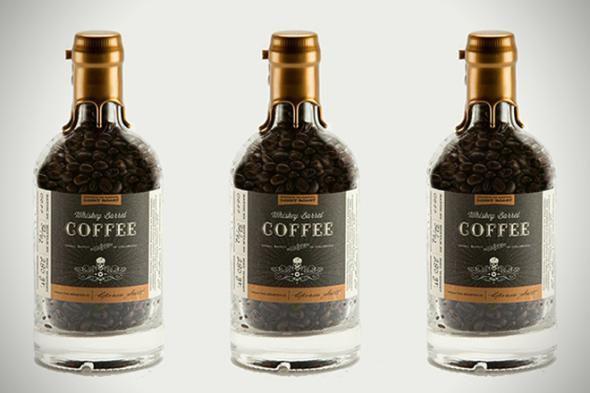 Unlike other varieties, simply bearing the name of whiskey, this coffee has a real taste of wheat drink. Two years of experiments with the composition and taste it possible to achieve exquisite taste bourbon cask for at least ten years. The grains are packed in original bottles, which poured bourbon even two hundred years ago.
APPLE PIE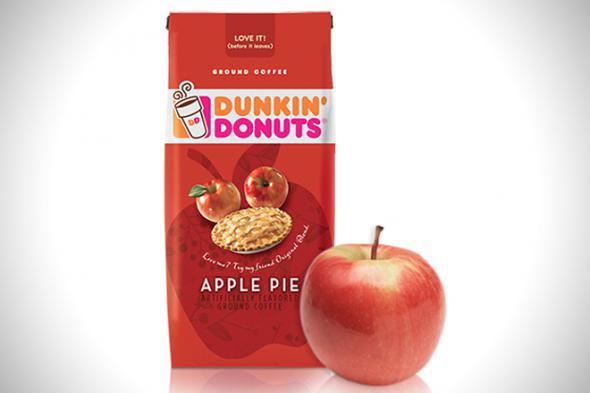 Dunkin Donuts is doing so many different delicacies that own coffee is no surprise. This drink invented specially to drink apple pie with cinnamon. On the palate can guess yourself.
KAHLUA
One hundred percent Arabica and sugar cane as a part converted into a kind of Kahlua coffee liqueur with a sweet and tart taste and aroma.
CHOCOLATE BANANA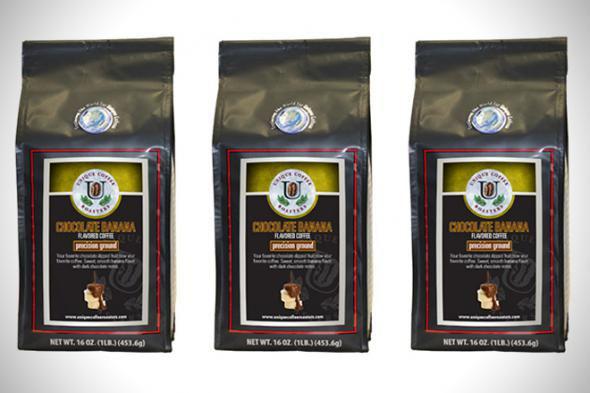 Chocolate, bananas and coffee - things definitely go perfectly. This coffee has a sweet shades of cocoa beans and sweet taste of banana, which ultimately makes this sort of a hero in our ranking.
ABSINTHE COFFEE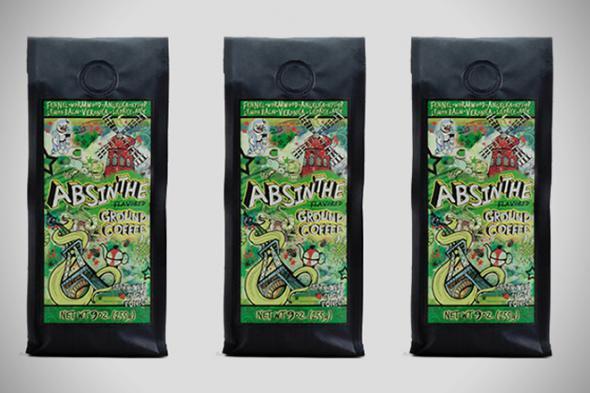 A mixture of dill, sage, licorice, anise, mixed with a strong Arabica - a very extreme combination. Call the green fairy is unlikely to succeed, but to get a dose of ecstasy cheerful - quite.
WORKAHOLICS COFFEE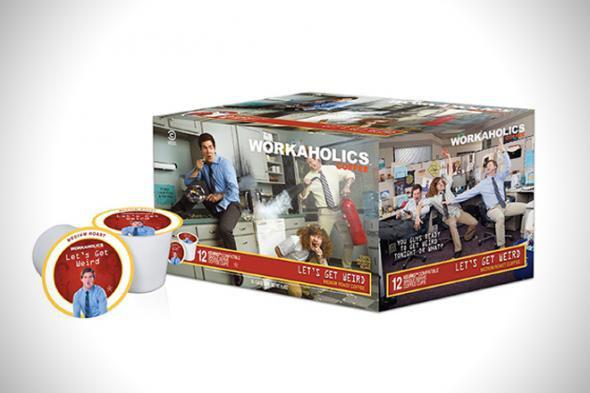 In fact, the coffee pods for the coffee machine is not much different from the standard drinks. But the concept, positioning it as the only grade trudogolichesky, gives us the right to include it in our list.