The famous Winnie the Pooh and his friends, as well as Christopher Robin, not just fictional characters invented by Alan Alexander Milne. All of them were real Christopher Robin - the writer's son, born in 1920 and died in 1996, and Winnie the Pooh, Piglet, Tigger, Eeyore - really existed toys little Christopher.
Until the end of his days the son thought that his father made him unhappy.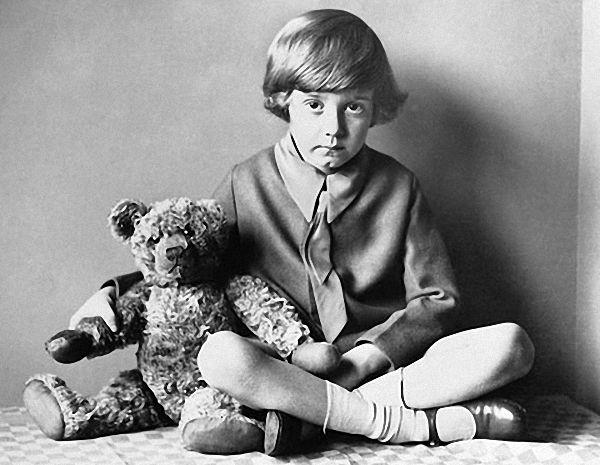 Classroom sex
Alan Milne and his wife Dorothy were eager to have a daughter. Even her name came up - Rosemary. Accordingly, "trousseau" she procured - blouses and dresses with lace. However, August 21, 1920 was born a boy named Christopher Robin. Parents were disappointed. But we try to "rectify" the situation, raising the boy as a girl. And to "dowry" was not in vain, long-haired Christopher Robin dressed in dresses.
Father, as if anticipating the future accusations of coldness to his son, a friend said: "We really wanted more than that was the rosemary, but I hope that we will be really happy with this gentleman." Alas, much happiness in the future did not feel neither the parents nor the son.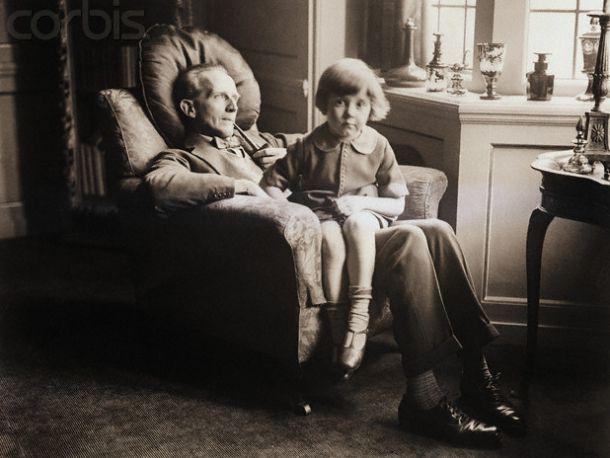 Loneliness family
Christopher Robin rarely seen parents. His father, who worked with the popular magazine "Punch", almost all the time spent in the office. He wrote novels, short stories, plays, humorous pieces, wrote poetry. And, of course, I am working on a book that immortalized his name and poisoned the life of his son.
The mother also soon lost interest in the "wrong girl." And, perhaps, the main focus was the sign of her teddy bear, Edward, presented year-old son. It is this toy character later became the famous book by the name of Winnie the Pooh. It is with this bear a child posing on the lap of his father in the picture, which grew by Christopher considered advertising. It depressed him.
Soon Dorothy Christopher education shifted on the shoulders of a nanny - Olivia Rand-Brockwell.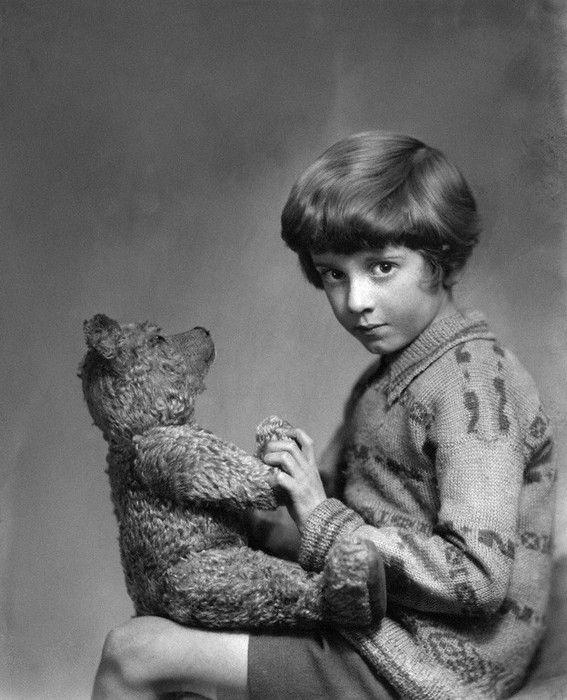 The object of ridicule
The school Christopher had hard times. He, being shy and uncommunicative child are constantly subjected to ridicule classmates. Teachers set him apart from the crowd, as his father made him a "star" - the book "Winnie the Pooh and all-all-all" the time has become a best-seller in England. I read it all - from small to large. Christopher is the same age as annoying. And seen through that timid "mama's boy" is not able to fight back, literally scoffed at him. Most offensive was humiliating quoting passages from the book, as well as poems that Alan Milne devoted son.
A line: "Quiet! Quiet! Who dares to whisper! Christopher Robin is praying! "Invariably drove the child to tears. Because in matters of religion, he experienced duality. On the one hand, parents do not bother to baptize him. On the other - a pious nurse struggling child instilled Christian values.
Moving in adolescence to another private school, Christopher started boxing. To repulse offenders. But nothing came of it because not enough to master the techniques of unarmed combat. You must still have a proper character, and to apply the skills in practice.
After high school, Christopher entered the Faculty of Cambridge. And this was done at the insistence of his father. As a result, it is the father "took" her son received education. But after his death - Christopher, being a philologist, published a memoir about family affairs. And even though they were quite tough, but support continued interest in the works of Alan Milne.
And abroad there is no salvation
When World War II began, Christopher Milne left Cambridge to go to the front as a volunteer. However, the medical board declared unfit for military service it. His father, using his connections, his son got admission cadet training battalion of the Royal Engineering Corps. After receiving the rank of officer, Christopher went to war in the Middle East, and then to Italy. But here, he could not hide from fame to bother him "another bear Pooh, Eeyore and Piglet pig».
His officer, fighting with the enemy, flatly refused to accept those. He was treated almost like a child, and asked to talk about how his childhood coincided with the events depicted in the book. Front-line reporters jostling elbows, vying interviewed him. And, of course, was not asked about the war.
It was humiliating.
And he fought "not a child." During the bombing of the bridge, which is being built unit Christopher, he was wounded by shrapnel in the head. Its the reserve, and he went to Cambridge to complete their education.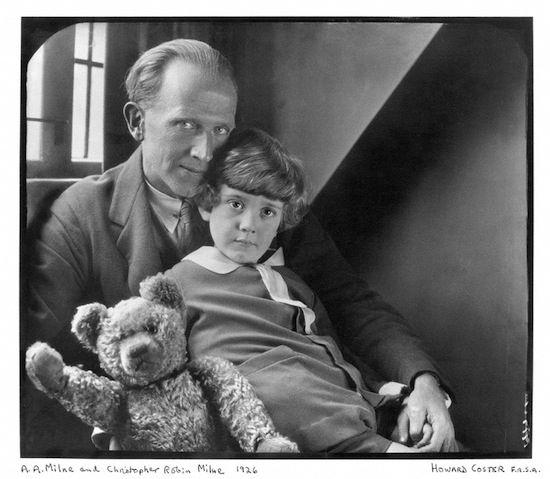 Father prophesied
In 1948, Christopher married his cousin Leslie Selinkur. My father was totally against this marriage. And the couple, to break off relations with relatives, moved to the town of Dartmoor in Devon. Having no means of subsistence, Christopher opened a small bookshop. But he offered a meager profit, and therefore had to live from hand to mouth.
However, soon the matter adjusted. But Christopher's share fell much more difficult test: born in 1956, daughter Clara, suffered from cerebral palsy. In this Christopher he saw "his father's hand." The fact is that, dissuading his son from marrying a cousin, who warned of the possibility of a disabled child. He prophesied.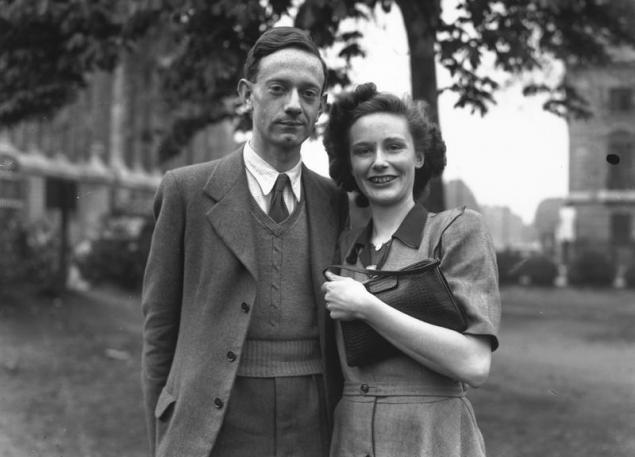 The ban on the profession
In the 60 years Christopher Robin Milne decided to do away with the book business and to do writing. Compose a story, he tried to attach it to any publisher. But everywhere I met a polite refusal. Everywhere he said that with great joy and a very substantial fee would have published his memories of his father. But with the story it would be necessary to wait ...
In the end, he gave up. And he wrote three volumes of memoirs. They got very hard, debunks many myths about his childhood and about her father. Christopher wrote bitterly that his father built his popularity on his children's shoulders ...
And then began for him the worst. Articles began to appear psychologists who were digging in the fate of the child, using the theory of Freud. And the most "harmless" in these articles have been comparing the protagonist of the book - Christopher Robin - not only with the book by Christopher, but also a pig Piglet, being neurotic.
Christopher Robin Milne died April 20, 1996 in his sleep. But after his death, he did not get rid of the "syndrome of childhood." The bookstore, which he held in Dartmoor, became a tourist attraction. Where tourists talk primarily about the characters that inhabit the book Alan Milne.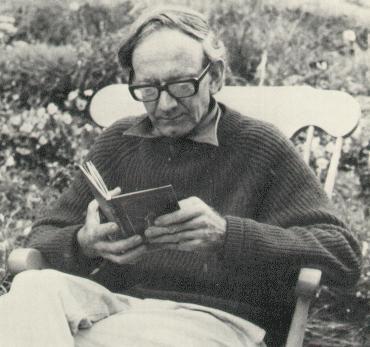 Quite another story
I must say that this is not the first nor the last case in the world literature, the father-writer brings their child in their works. In the 50s of the last century, Victor Dragoon published popular "Deniskiny stories" describing their adventures in his son. However, Denis Viktorovich Dragoon fate has developed quite well. He was a man of self-sufficient. And, being a talented philologist and interesting writer and playwright, he was able to emerge from the shadows that it cast the works of his father, and to declare himself as a bright personality. He was "bigger" his father, combining literary activities with political analyst.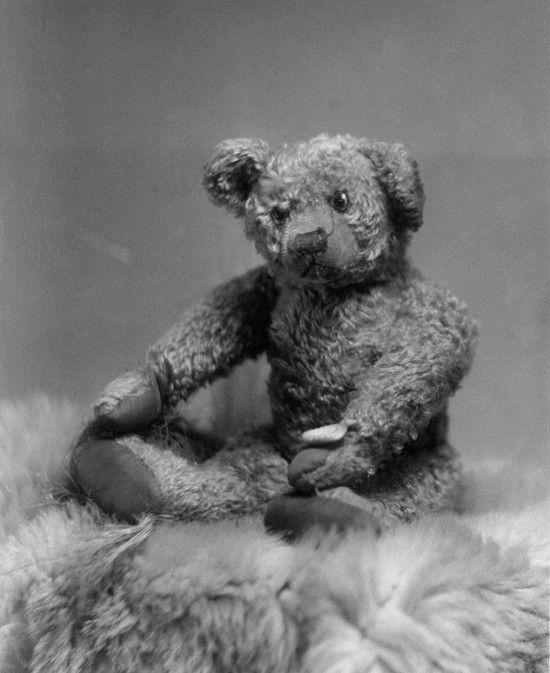 Source: wikers.ru