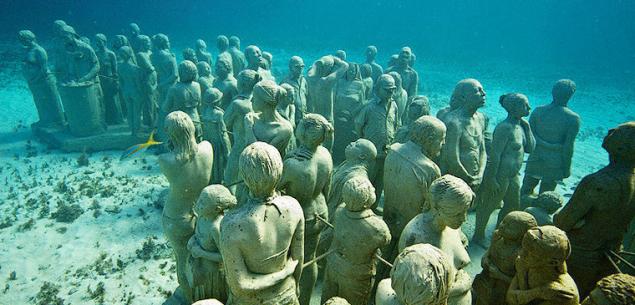 You will be pleasantly surprised to learn that the world is a Museum in which you can get without buying a ticket! His exposition remains unchanged from the opening, and only updated with new exhibits. However, to enjoy them, visitors should wear a mask and fins and sink to the bottom of the Caribbean!
Underwater Museum, Museo Subacuático de Arte located in the Mexican city of Cancun, which is among the ten most visited resorts in the world! Come there every year almost 750 thousand tourists eager to enjoy all the activities. And since the underwater world of the Caribbean is inhabited by many exotic creatures, the most popular among the guests of Cancun is diving!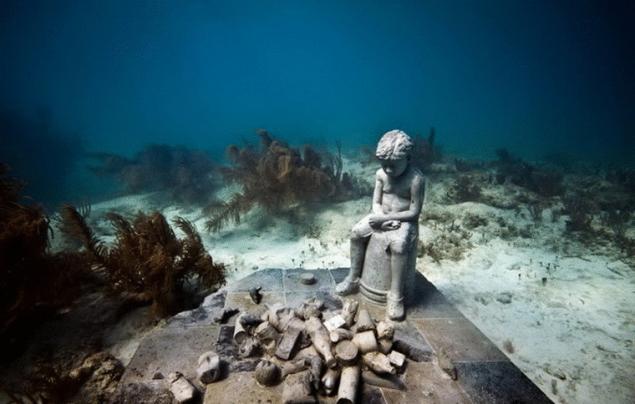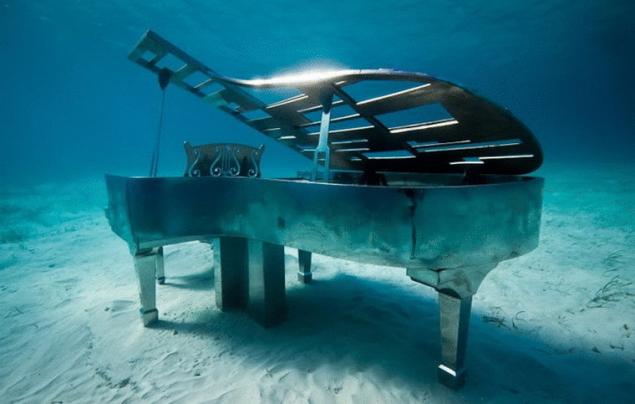 However, the city government decided to create an underwater Museum to attract more of the attention of tourists to the ocean depths, but rather, to discourage them from coral reefs. The fact that divers have a tremendous damage to the local ecosystem, disturbing the peace of the exotic inhabitants of the seabed, and causing them to go in search of more peaceful places! In addition, careless divers has become a cause of damage to coral reefs, and their desire to preserve the memories of underwater excursions, deprived coastal area of stones, shells and even seaweed!
For the new Mecca of diving has been allocated a place, which turned out to be practically attractive for divers. Smooth sandy bottom and the low marine species are unlikely to like them more than coral reefs, if not for the idea of creating an underwater Museum.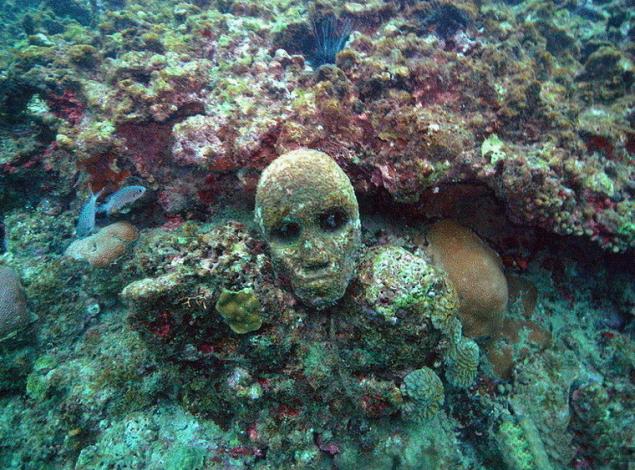 For its implementation took English sculptor Jason DeCaires Taylor, who throughout his work contributed to the Director of the National marine Park of cancún Jaime Gonzalez Cano and the head of the local Marine Association Roberto Diaz.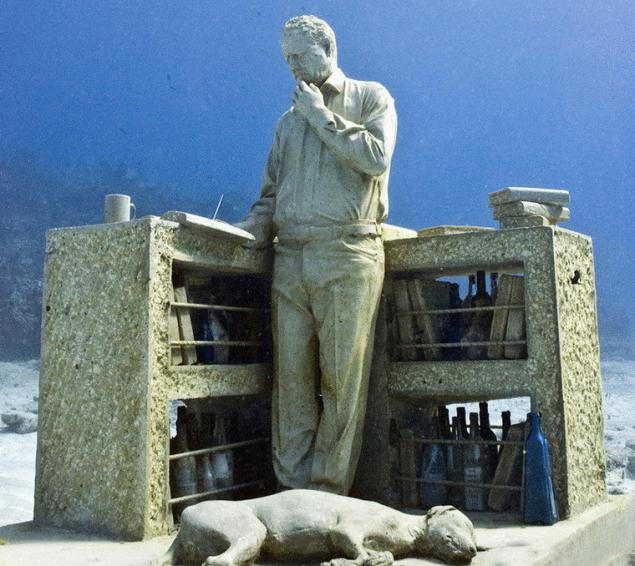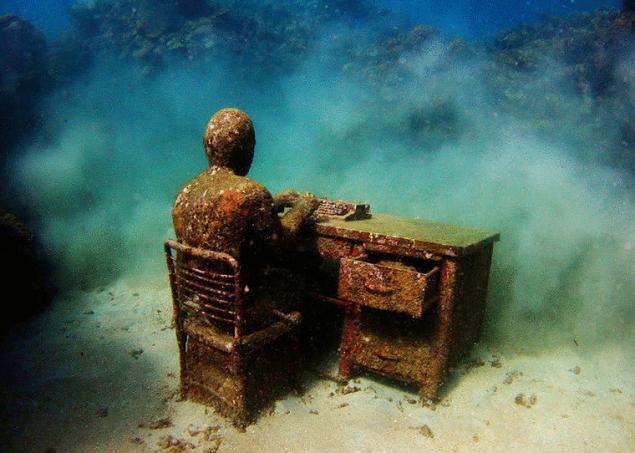 For a short time on the territory of almost 420 sq. m. they managed to create amazing in its beauty the underwater Museum is comparable to the mythical Atlantis! Conventionally it is divided into two parts — Salon Manchones and Salon Nizuc. In the first part of the Museum's exhibits located at a depth of 8 m. and the second at a depth of 4 m.
Each of them got its name, like "Night", "Silence", "Banker", "Gardener", "City lobster", "Man on fire". They all almost immediately after installing the joy was taken by the inhabitants of the sea. Within a year, all the exhibits of the underwater Museum overgrown with algae, and some of the sculptures are home to fish and plankton. In addition, the unique composition of the concrete, which was used by Jason DeCaires Taylor, contributed to the growth of corals on them and involvement in the area of the underwater Museum of crustaceans!
Source: /users/104