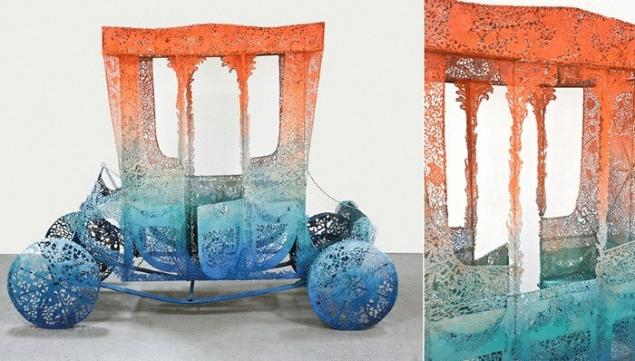 Brooklyn-based artist Kyle James Dunn (Kyle James Dunn creates magnificent sculptures that transforms solid metal into delicate handmade lace. Bright, absolutely summer and warm colors contribute to the fact that the rough stuff was easy and smooth, and the overall impression of the sculptures was positive and fabulous.
Special attention deserves one of the largest sculptures of the author, which bears the romantic name The Sun Never Sets. This is a fabulous carriage of steel lace, similar to the one in which Cinderella went to a ball at the Palace. Although the author was inspired all the same not a fairy tale — oddly enough, his Muse was the American idea of a vacation in the Islands. The sculptor is sure that in the imagination of each person there are a number of images which are associated with relaxation of a certain type. And you should see at least one of them, as the mood immediately dancing the Rumba, on the lips, smiles, and thoughts are adjusted for holidays, vacation, positive. This effect cause colorful Hawaiian shirts and shorts, straw hats and warm clothing saturated colors. This explains the unusual colors and the design of the carriage of steel lace: look!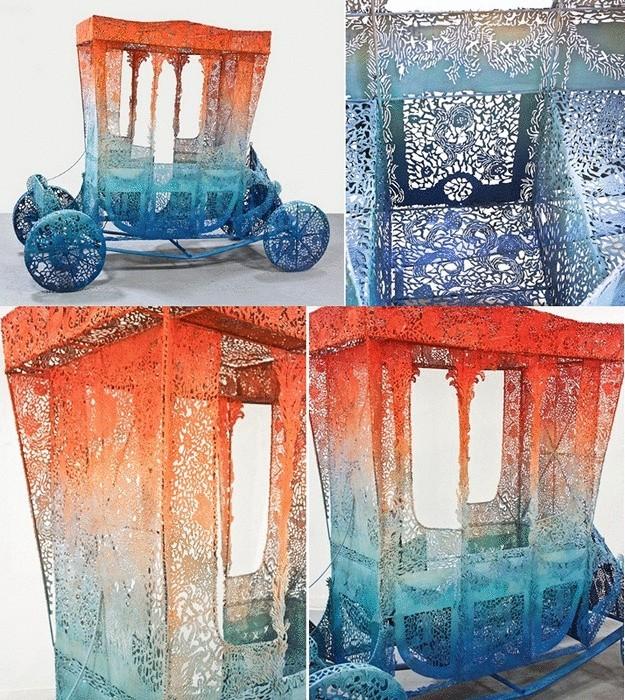 Other sculptures are equally creative and original, but not so rich in the Preface. However, palm trees, exotic trees and beach outfits created by Kyle James This of steel, turned into lace, still give him a dream holiday in the Islands.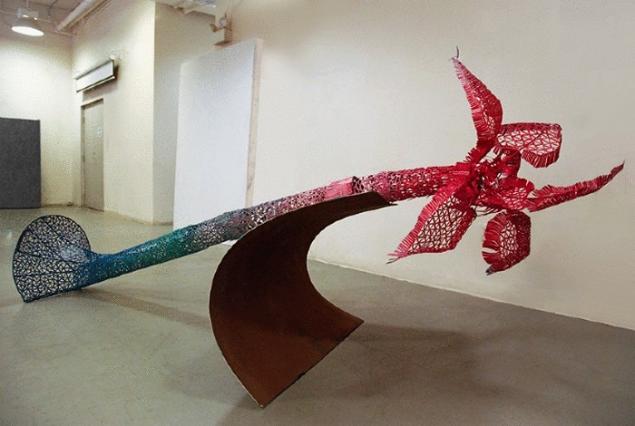 Source: /users/78