Kayla Martell, 21 -year-old participated in many beauty contests, has proven that it is not necessary to have a luxurious head of hair to win this kind of competition. Kyle brought home the title of Miss Delaware and has applied to participate in the Miss America contest. The girl did not complex about it!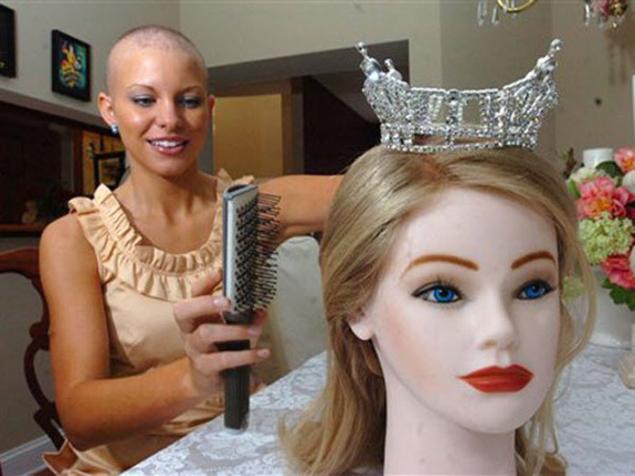 Kyle suffers from alopecia areata, an autoimmune disease that affects the hair follicles and literally leads to baldness.
Despite this fact, Kyle several times participated in beauty contests. To participate in the Miss Delaware Kayla initially wanted to give up. But the meeting with a five-year Liliana Hakim, who suffers from the same disease, produced the impression of Kyle, and she decided that she did take part in the competition. And this time the dream has come true. Kyle got the desired title and the honor of representing his home state at the Miss America contest.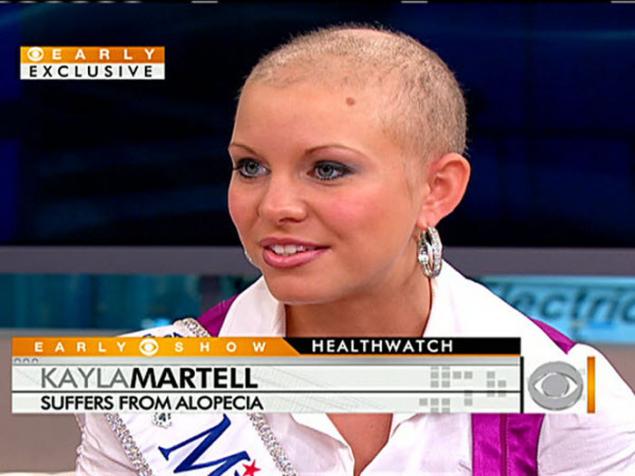 Some argue that Kyle was able to win the title only because of the fact that at this time it was not a wig. When asked what she thinks about all of this, she replied that she did not notice his lack. "I hope that the judges chose the winner of me, because I really deserve it," - says Kyle. Also, Kyle added that only occasionally wears a wig. She admits that it for the people she is more pleasant. Still, in most cases, she prefers a natural look.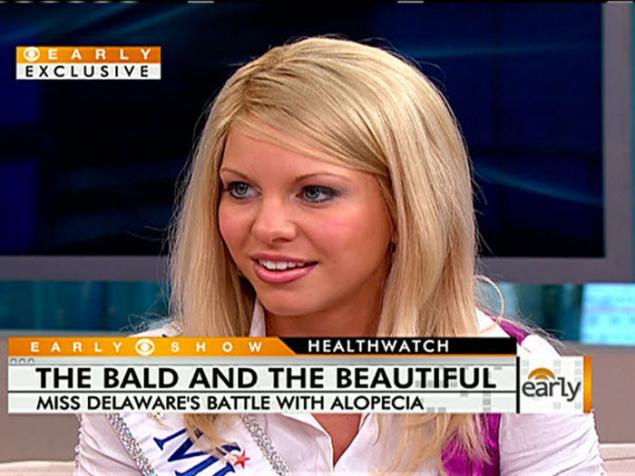 Kyle started to lose hair at the age of 10 years. Over time, increased the amount of hair, and when formed noticeable bald head, doctors diagnosed alopecia areata. With this disease teenage years have passed Kayla easy, but to her credit she survived this time and can now use the title of Miss Delaware, to help people suffering from this disease