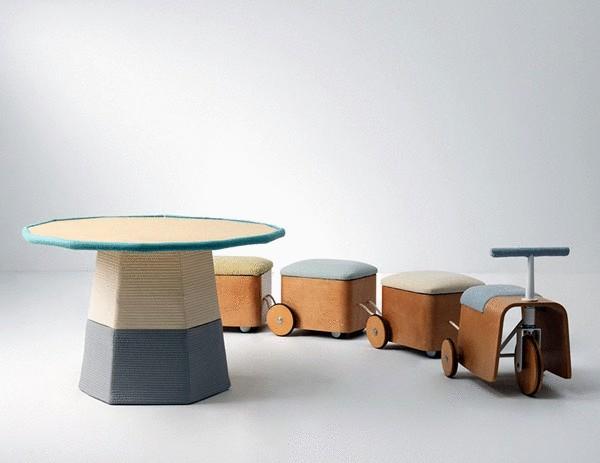 The revival of the national Korean traditions and aesthetics in relation to education and protection of children embodied designers Jaekyoung Kim and Hyunjin Seo in a series of original children's furniture Protection Project Collection. Working on the project, the authors took into account everything: the security of furniture, its environmental friendliness and stylish appearance, paid attention to not only form but also content.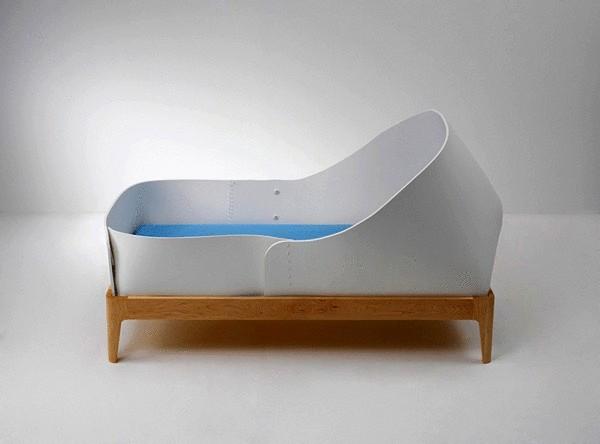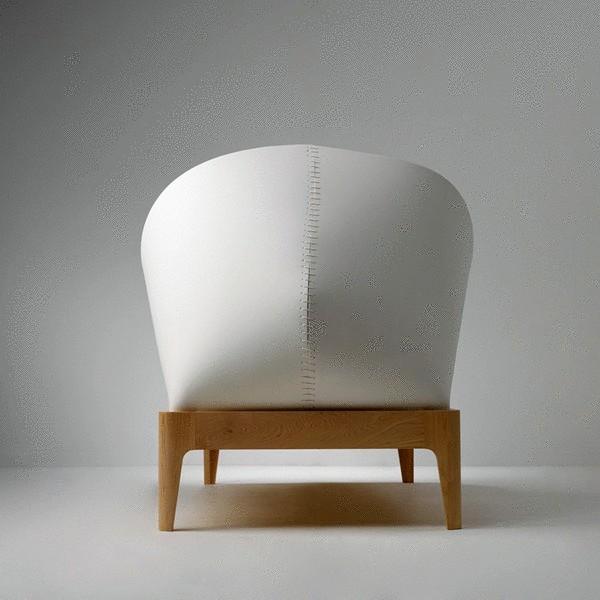 Korean women have traditionally used a soft cloth to wrap it around the baby's belly and fasten it to itself, like the now popular slings. Based on this tradition, the designers developed the project children's table Duriban, the upholstered soft fabrics are not only soft to the touch, but also symbolizes the warm embrace that is so important for all of us, and for children in particular. Traditional Korean shoes as a prototype for a stylish crib Ahye, and the angles of the original wardrobe Ban-Jang decorated with colorful patterns of thick and soft fabric specially designed for child safety.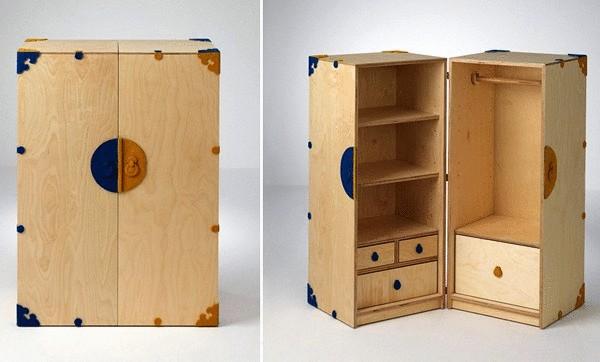 Individual children will be small stools, Ottomans Gicha stools. They are equipped with wheels not only make it easier to move them from place to place. If you combine a few of these Ottomans in a single chain, you get a children's train, with seats for passengers and driver. This furniture is created based on Korean traditions that will give children and their parents not only aesthetic pleasure, but also a lot of funny moments in the game.
Source: /users/78