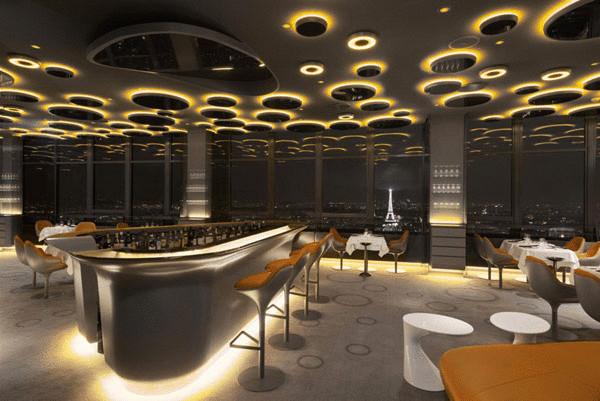 Ciel de Paris restaurant in Paris (France), located on the 56th floor of the famous tour Montparnasse (Montparnasse Tower), at an altitude of 210 metres. A unique space, which interior was designed by experts from the French architectural Studio Noe Duchaufour-Lawrance, offers a magnificent panoramic view of the city.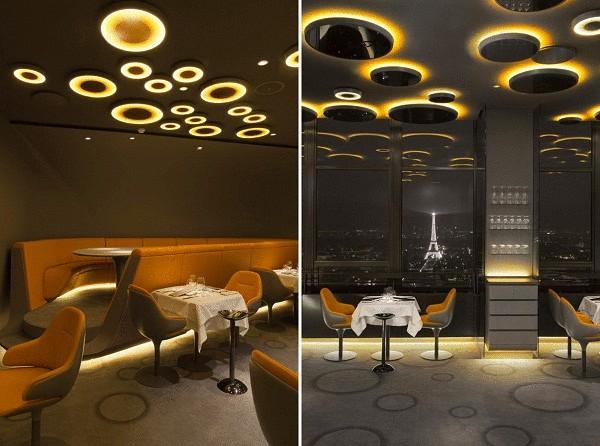 Comfortable modern house welcomes visitors in a setting that is hard to forget. Creative artificial lighting system, dominating, expands the space of the restaurant, creating a unique spatial dynamics.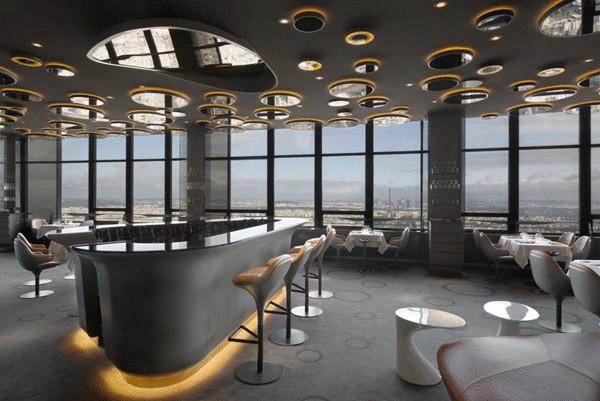 Paris, continuous motion, sparkling champagne, ether – Association, day and night, creating the atmosphere of the new restaurant, located in one of the most visited tourist place.
Delicate silhouettes on a surface are the projection of lighting elements and engage in an ongoing dialogue, creating a 3-d illusion.
Source: /users/78