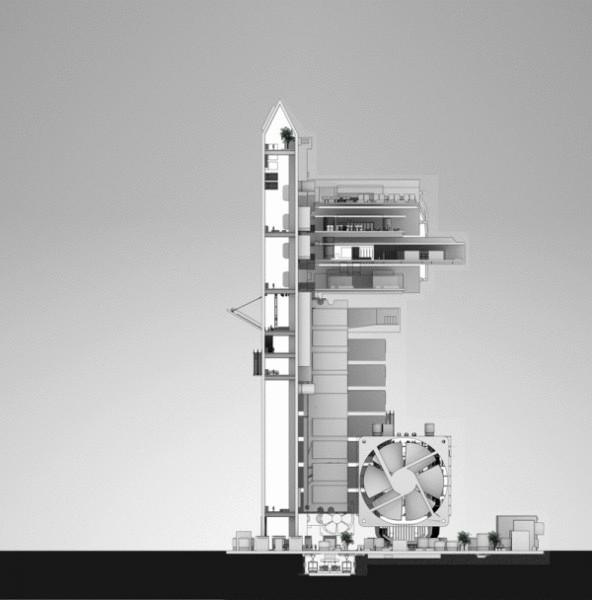 More and more people live, work and play in a metropolis. In connection with the growing requirements of quality, aesthetics, form and dimensions of multifunctional structures as well as the scarcity of land, environmental issues and other nuances of urban infrastructure, the architects are devising new impressive ways of solving the tasks of the first importance for urban development of the future.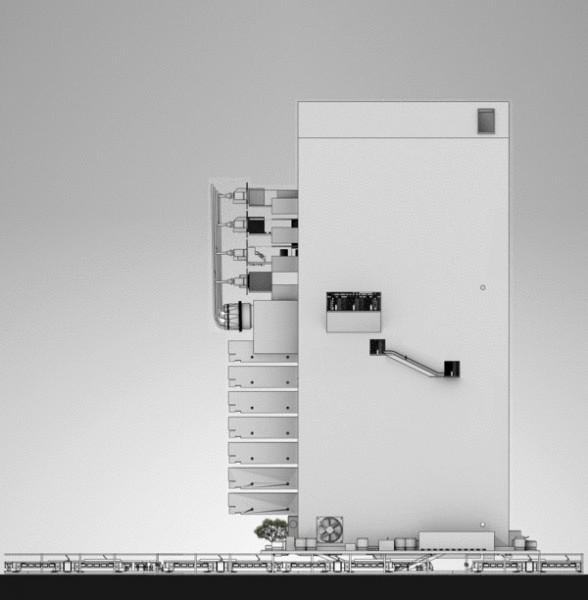 Japanese designer Xie Zhang from the school of design at the University of Pennsylvania have developed a unique and innovative project under the conceptual name of the Urban Archives (the"City archives"). The project combines the various functions of urban infrastructure around Shinjuku station (Tokyo, Japan). Vertical system seeks to achieve the desired compromise between dynamic platforms, people and the city with its existing architecture.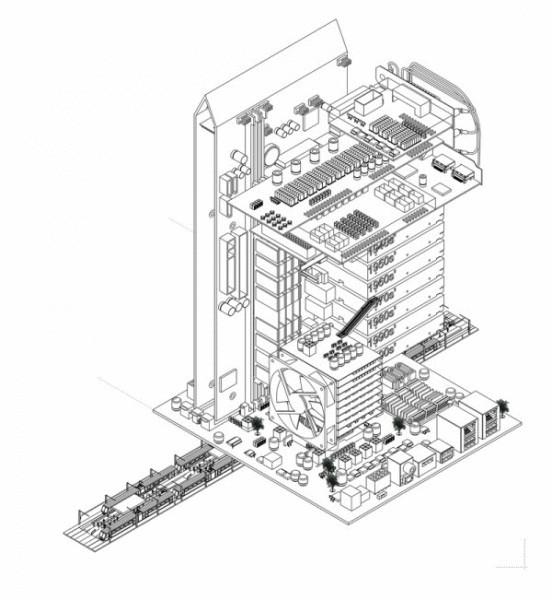 The building is intended to solve the problem of shortage of land and rational use of natural energy in Tokyo. Urban structure involves the accumulation necessary for the city to date, functional platforms, with the possibility of additions in the long term.
Source: /users/78