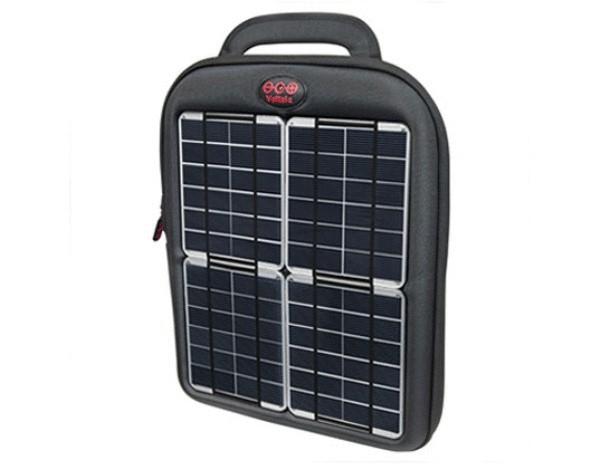 iPad and other tablets have become breakthrough in the field of portable computers. But there is one very unpleasant problem: sometimes the battery runs out while, for example, a user reading a book or looking for something online. But I think that issue has been resolved.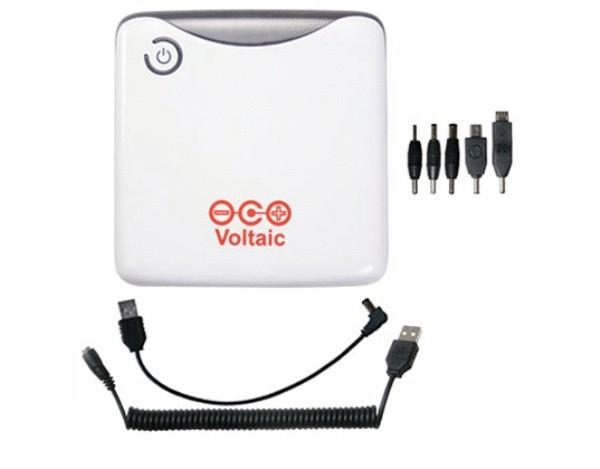 To solve the problem Voltaic Systems has created a very interesting carrier called the Spark Tablet Case that not only holds your device in a safe and sound, but also charges it on four heavy-duty solar batteries. Main power source — solar energy.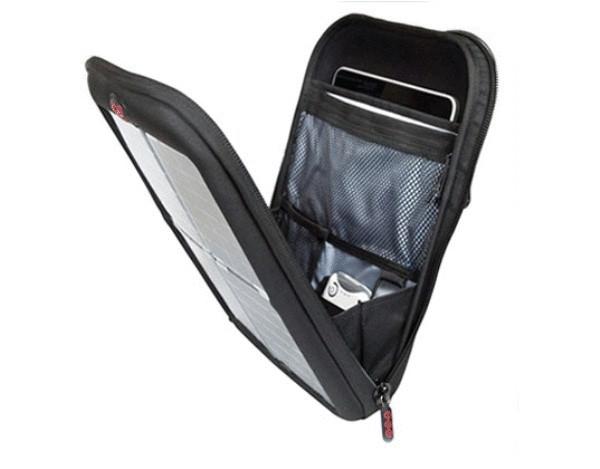 Only 10 hours of direct sunlight can charge all iPad, and an hour of sun provides up to hours of video playback. New cases waterproof, lightweight, and compact, they serve as chargers for phones, cameras and other portable devices. The nature of the connector does not matter, because the charger works on a different principle. Here the main thing — the solar energy.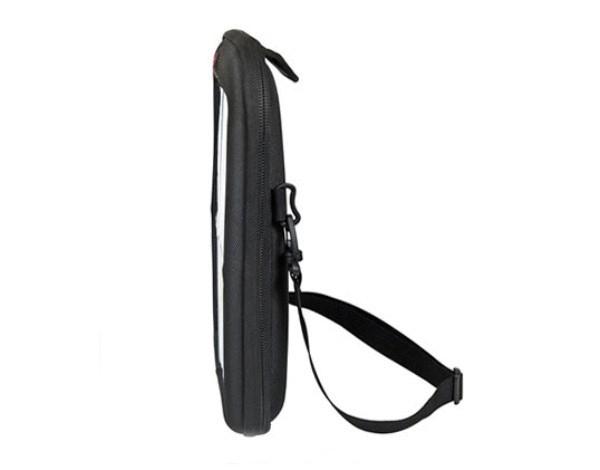 The Spark Tablet Case has a shape that is very functional inside and out. Internal compartments and pockets keep safe all devices and their details. The outer side of the case, made from recycled bottles of soda, gives awesome carrying ease and convenience. It is very easy to use.
Solar panels produce up to 8 watts of power, charging the universal battery inside. In addition, the battery can be quickly recharged through any USB port. Spark Tablet Case can be kept open, then he turns into a convenient stand for the tablet. So it can be used to create a compact workspace while simultaneously charging the device. All you need to do – the iPad and solar energy.
Source: /users/78