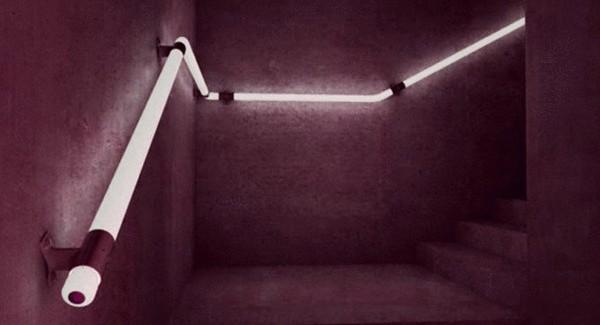 The railing from the company Zoon Design — very original, and surprisingly obvious way to light the stairs. The so-called Blind Handrail was designed to replace overhead lighting in the stairwell and place it where you need it most — closer to the stairs. These conceptual railings even can glow many colors, making it boring and monotonous stairs most original and interesting part of the building.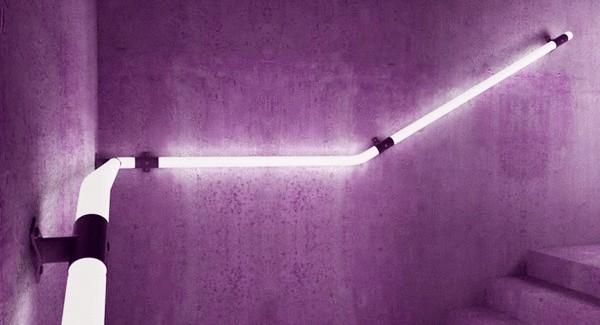 Led railing is still just an idea and currently no plans for production, but this idea seems very promising specialists. Railings can be made of different colors, may even be an option with the constant change of color.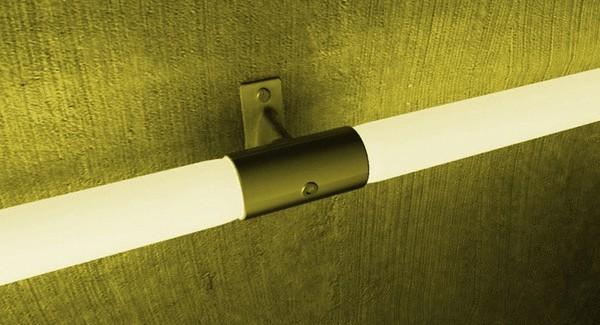 Led railing is not only modern and beautiful lighting. They have a number of functional advantages. These unusual railings topical solution for dark stairs, because in addition to reference functions are taken on by lighting the way up the stairs.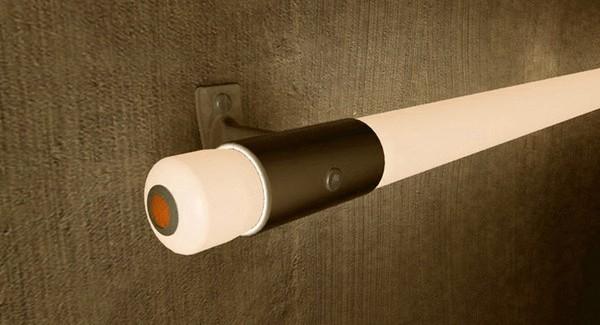 And since they illuminate exactly the space where light is needed most, such railings can help in saving energy, freeing you from having to use overhead lighting. Energy is fed into the tubes with LEDs attached to the wall, and replace the railing.
The idea of Dan Flavin used in practice, is an interesting way of tying together the original form and useful functions. The "smart" railing is the ability to convert any standard stairwell in a creatively designed space. Maybe they'll even do the occupants of the house to once again ignore the Elevator and climb up the stairs. And this, say what you will, healthy lifestyle.
Source: /users/78