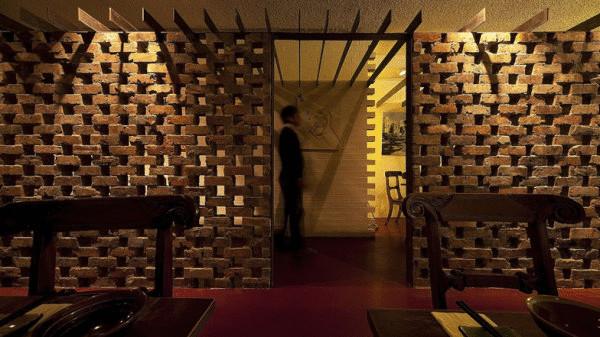 Uchi Lounge 02 – Japanese restaurant located in Sydney (Australia), the interior of which was developed by the specialists of the Australian-Japanese architectural Studio Facet Studio. The dominant part of the situation was intriguing partition, made of old brick with a century of history.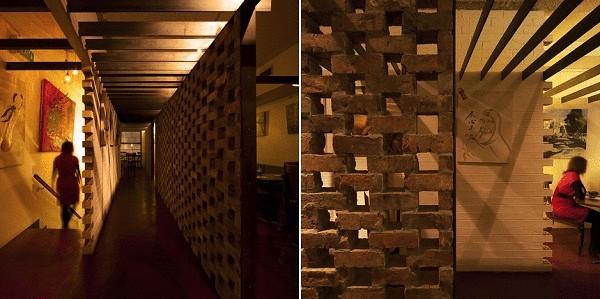 Dynamic steel beams designed to stabilize the brick translucent screens, carrying the function of zoning. Partition separating the main space of the restaurant from intriguing tunnel leading visitors directly to the tables.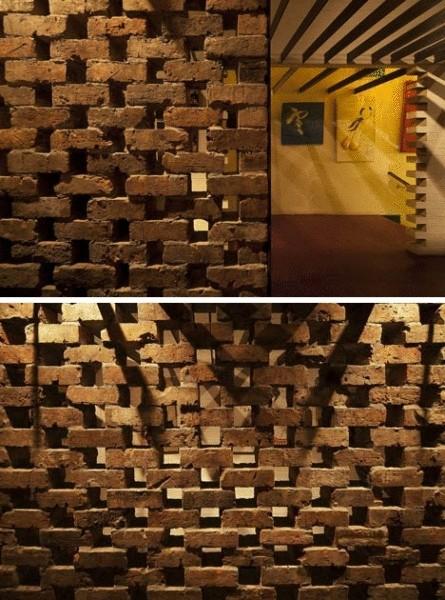 The result of the play of light and shadow creates a repetitive rhythm, coming together in a translucent tunnel. A long brick wall not only performs the function of a unique element of decor. This dominant element of the situation tends to stretch the moment going through the tunnel to my customer's Desk – the subtle nuance of the Japanese approach to the process of the meal. Repetitive, almost meditative rhythm raises expectations, which, in turn, increase the sensitivity to taste. It was at this time when the man reaches the table, his desire for food reaches its peak.
Source: /users/78