In one of the parks in Nagasaki city, which suffered in the 1945 U.S. nuclear bombings, there was a flower bed of papers from hundreds of paper colors. The Creator of the flower beds – the Swiss designer Anouk Vogel, and the idea for your Park she borrowed from the ancient Japanese legend that if a person who is ill, will fold 1000 paper figures, he will definitely healed.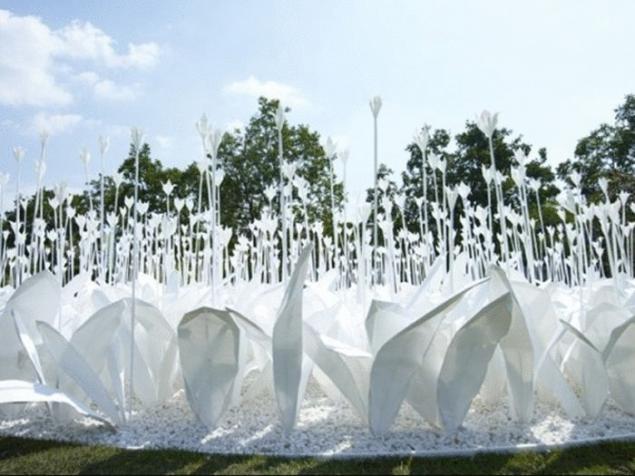 Anouk Vogel was born in the Swiss capital Geneva in 1977. She studied at the Metropolitan University of Manchester (USA), where he studied landscape architecture. Anouk can be considered Cosmopolita. Born in Switzerland, she has lived in England, USA, Germany, and now lives in the capital of the Netherlands. In Amsterdam Anouk Vogel teaches at the Academy of architecture and design, and she creates a variety of innovative architectural forms.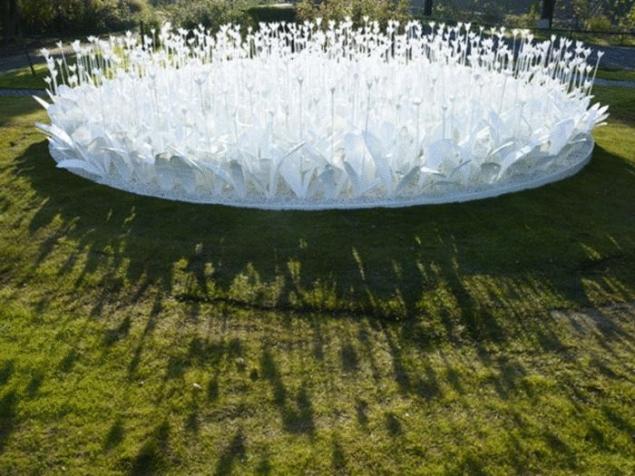 If you look closely, between the colors can be found scattered "kusudama". Translates this word as "healing herb", and the "kusudama" is a ball. Once the Japanese were placed in such a ball set certain herbs and hung it over the bed of the sick to speed your recovery. They say that if a "kusudama" bring the palm of your hand, then it can be positive energy.
One of these incredible design projects was the flowerbed of paper Park in Nagasaki, which at the world festival of peace and flowers was awarded the silver medal the Silver Medal and Judges' Special Award.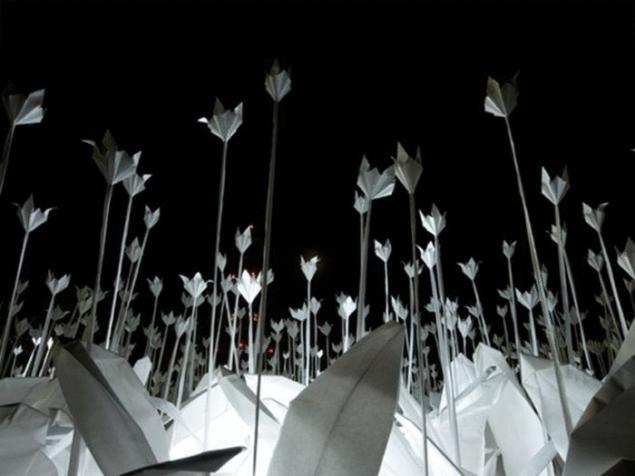 Source: /users/104