L'escale Numérique is a new kind of urban infrastructure, the concept of which was created by the architects of the British company JCDecaux.
Outwardly, this structure is very similar to contemporary a stop, only to be it is not on the roadside of busy streets and is designed not to wait for public transport. L'escale Numérique is a multifunctional infrastructure that needs to serve people to stay, information about the city and access to the Internet. In addition, it should increase the amount of greenery on the streets, as the roof of the property is a lawn, planted herbs and flowers.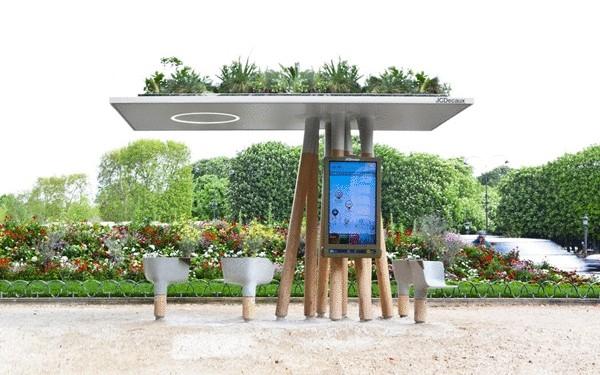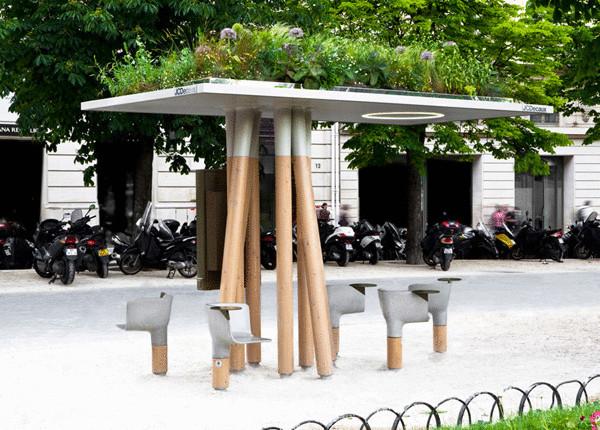 As planned, the company JCDecaux, L'escale Numérique needs to be in busy places — parks, public gardens, squares and even on streets. In its structure there are several chairs with tables that anyone can sit down to rest or go about their business. At the same time, thanks to the Wi-Fi coverage, this person will be able to access Internet to check email, read the latest news, update Facebook status using a laptop or smartphone. However, all this can be done without their own digital gadget L'escale Numérique is equipped with a large multimedia touch screen.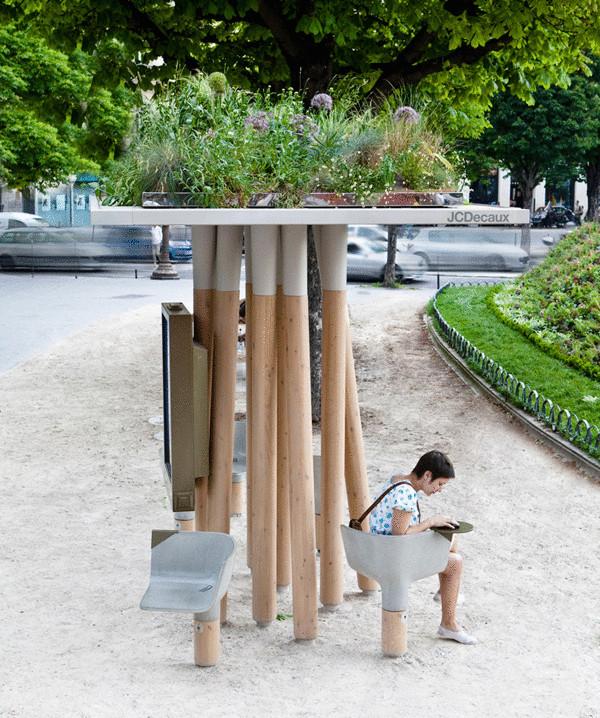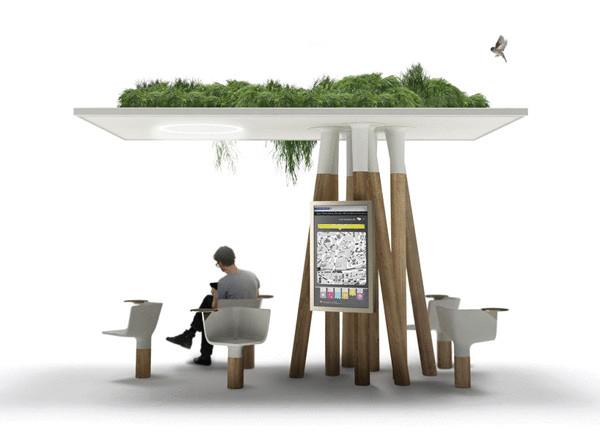 Source: /users/104