Spending a lot of time at work, people often eat there, bringing with them "some snacks" for lunch and Breakfast, and in between drinking coffee, eating candy or cookies. And that pleasant coffee break turned into a nuisance, Turkish designer Gokturk Topuz came up with the concept convenient tray Ehl-I Keyf, unleashes.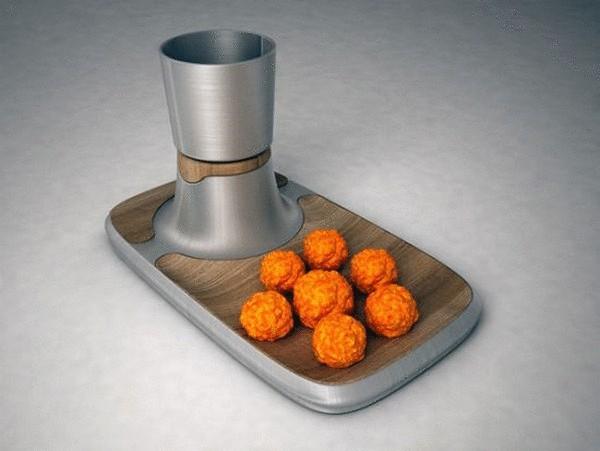 So, if both hands to take the plate and Cup, and suddenly the phone rings, you can easily miss an important call, looking for a place to put Luggage. Besides, it is dangerous to close the door, holding it open with his foot, or open it by tilting the Cup a drink or saucer with dainty — if the food will not be affected, you'll probably get clothes or dishes. Tray Ehl-I Keyf free hand, letting the mug, and food to carry in one hand.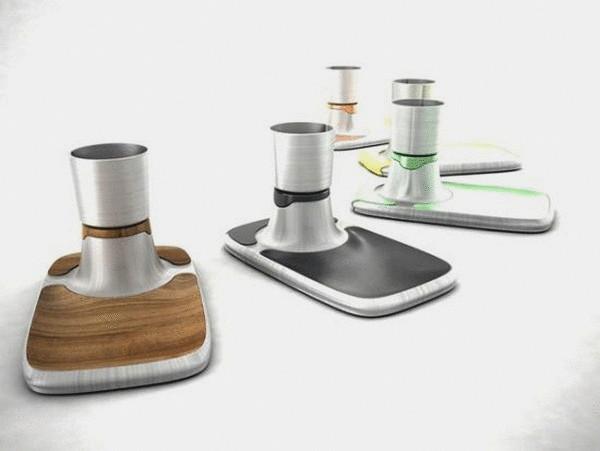 The author has provided a special place for a container of drink where the coffee is hot, a lemonade to cool down, we need only turn to the appropriate side of the ring at "the annexe". And cookies, sandwiches, croissants, or chocolates will easily fit on a butcher next to the mug for a drink. Tray-Board heating and cooling will replace not only the thermos, but and saucer. Moreover, to wash it in the dishwasher or by hand with a sponge and dishwashing detergent.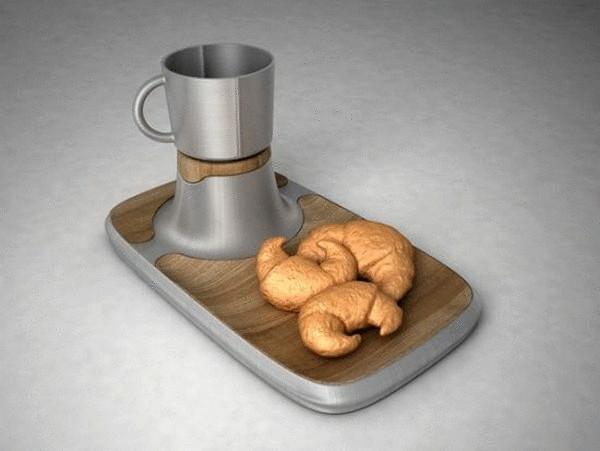 Source: /users/104