"Ukraine is a land of Cossacks". Said so in the middle of XVII century French engineer and cartographer Guillaume Le Vasseur de Beauplan. That's why in seven kilometers from downtown around the historic tract, which originates the river Lybid, on the territory of 9,2 hectares decided to recreate the theme Park, or the language of official documents the area of Ukrainian nature, architecture and life "Mamaeva Sloboda".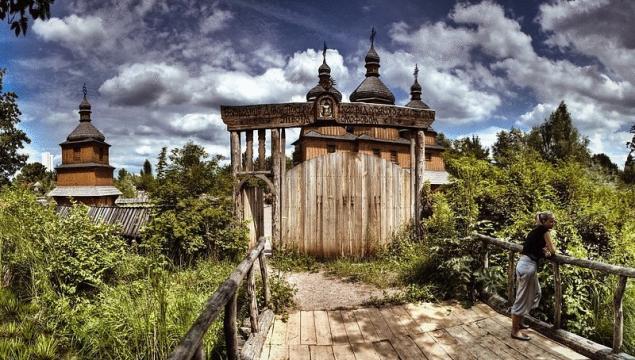 What is so special about this Museum? More than three hundred years ago these lands belonged to the St. Michael's monastery. In the oak-grove above the Lybid source in about the same place where now is located "Mamaeva Sloboda" was a monastery apiary with a farmstead and a pond.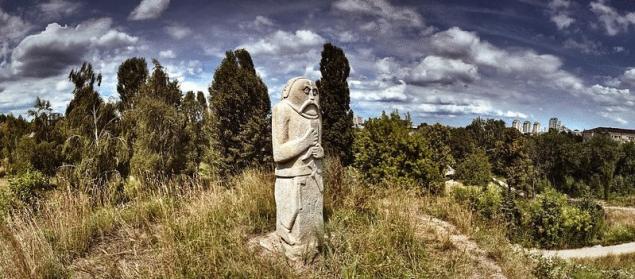 It took a few centuries and again in the hills around the leak of the Lybid river, lies a picturesque groves, shrub hedges to lunatica on meadows, creating a landscape with a unique view of the valley, characteristic of the Dnieper. In the center of the valley among the curly cherry orchards, appointed with wicker fences, stands Cossack "Sloboda". In the center of the architectural ensemble which consists of 98 objects, is three-tiered wooden Cossack Church of the intercession of the blessed virgin Mary with a bell tower, similar to those standing at the Zaporozhian Sich in the days of Bohdan-Zinoviy Khmelnytskyi.

Close to the Church on usvisa among small fields of wheat seen windmill — the symbol of peaceful agricultural Ukraine. Over the next two covered with reeds, lilies and water lilies lakes are estates of a churchwarden, of Cossack-Jur, the Cossack, of a blacksmith with a smithy, Potter with a pottery, of a fortune-teller, tavern of the Jew-shopkeeper, as well as an apiary and a watermill. The estate consists of a variety of their business purpose buildings: barns, sheds, stables, cellars, stables, sheds, vozovny etc... This traditional Ukrainian landscape is supplemented with the marketplace, government and Cossack Outpost.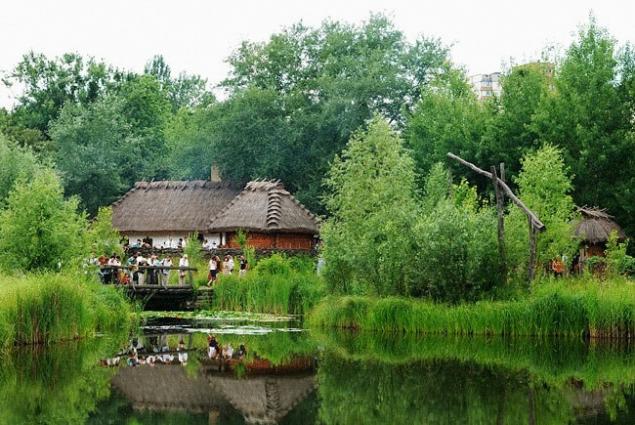 To use objects of "Mamaeva Sloboda" method of playback, a living history, that is as close to its original functional purpose, namely, for the promotion and revival of original folk traditions, customs, rites, forgotten labor skills and Handicrafts. Center of Ethnology "Cossack Mamay" was registered as a legal entity 9 July 1990. The city Council gave the land for permanent use the first in the Ukrainian history judicial decision. Since this decision and the opening of the "Mamaeva Sloboda" 19 years had passed. Officially the first visitors to Skansen invited on 9 July 2009.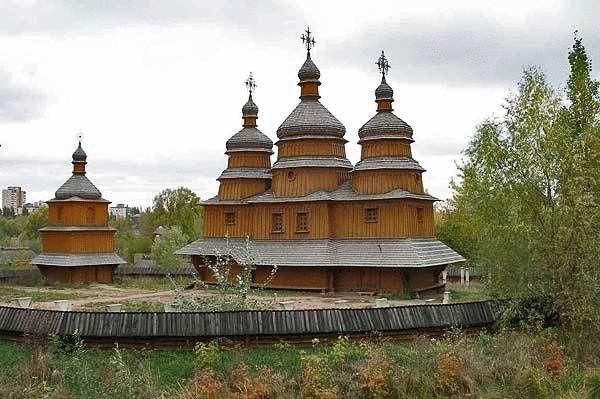 Source: /users/147