The ancient church, the humble priest. Abbots Vladimir Ukrainian Orthodox Church Filaret and prefer not to be modest and ride a "Mercedes" and "Lexus", the head of the Ukrainian Greek Catholics and the rabbis do without business class cars.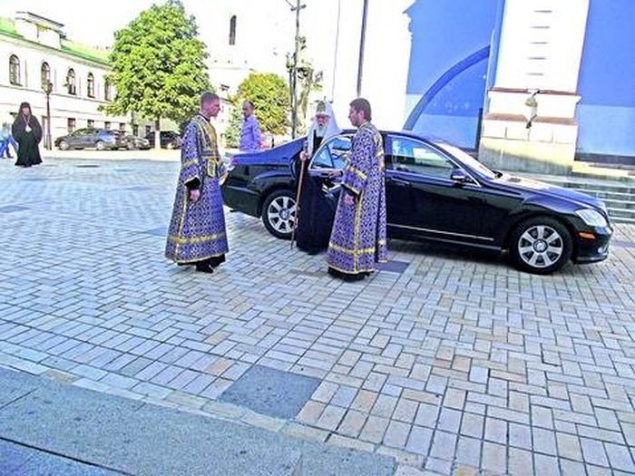 The simplicity of the new Pope Francis became the top topic of the world and Ukrainian media. Pontiff, recall, refused to go in the popemobile along the road from the Sistine Chapel and sat in the side aisle on the bus with the Cardinals. When asked about this primate of the Ukrainian Orthodox Church Filaret, adding, if he wants to change seats from the "Mercedes" in the minibus, he replied that he did not approve of such actions.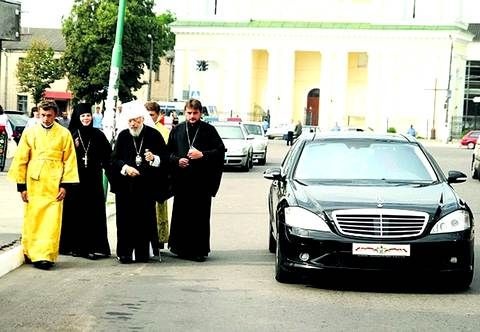 "This is the work on display, and the need to be humble in life to God, not to the people", - he said. The press service of the UOC-KP then clarified that the primate not understand it, they say, was not referring to Francis, and to answer questions about his private minibuses and cars. The newspaper "Today" learned to ride than the fathers of different denominations in Ukraine.
Mercier Lexus Filaret most often seen coming out of six hundredth of "Mercedes" with the number "777". This machine, worth 200 thousand euros (2, 1 million USD), presented to him, as they say in the diocese, an unknown benefactor in 2007. And this is not the only vehicle of the patriarch. "In the garage there are several executive cars. Even the cargo and utility, there is a bus Iveco. All they serve Patriarchate, they are all official. Patriarch of private life is not as such. He lives in the same place and works, - in the residence on the street Pushkinskaya in Kiev, in a two-room, one bathroom - office, the second - living. Patriarch does not go anywhere on vacation, it only takes a medical prophylaxis in the sanatorium near Kiev. And during a visit to Brussels, he was flying in economy class, along with the other passengers, "- he told us the press secretary UOC-KP Yevstratii Zorya.