The autumn flower show in Harrogate — one of the most famous festivals in Britain, took place from 14 to 16 September. This show offers thousands of gardeners and landscape designers to demonstrate their achievements for the year and then look forward to the next harvest. At the festival of the autumn flowers are often present battles in which gardeners from all over Britain show off their enormous crops of vegetables and flowers in the hope of a coveted jury prize.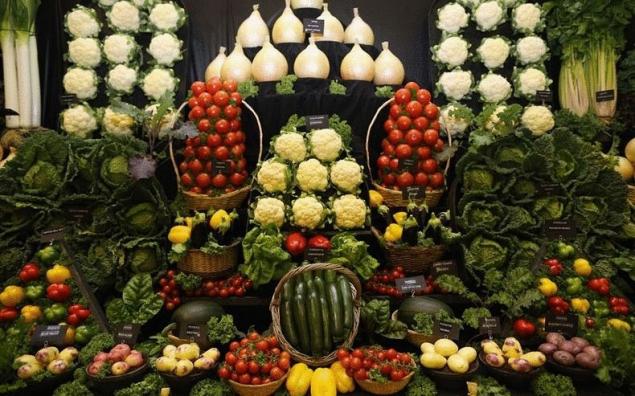 Weightlifter preparing to lift the giant squash weighing in at 54 pounds over his head. This vegetable has won the class a giant zucchini at the exhibition fall flowers of Harrogate. The marrow was grown by Peter Glazebrook from Newark, which won six awards for its huge vegetables as this year.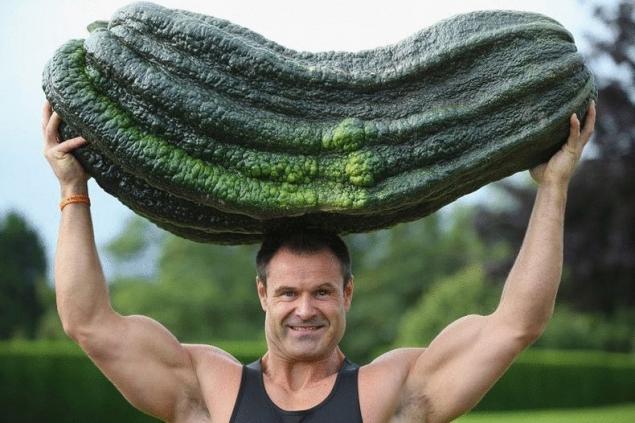 The experienced grower Peter Glazebrook with his large bow set a world record. The onion weighed in at a whopping 8.16 kg, breaking the previous world record by almost two ounces. As mentioned above, Peter won all six nominations in the vegetable competition.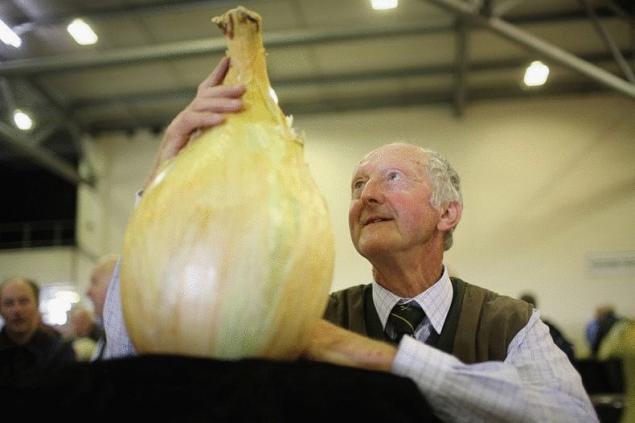 Another achievement of the farmer — a giant cabbage weighing in 36.74 kg.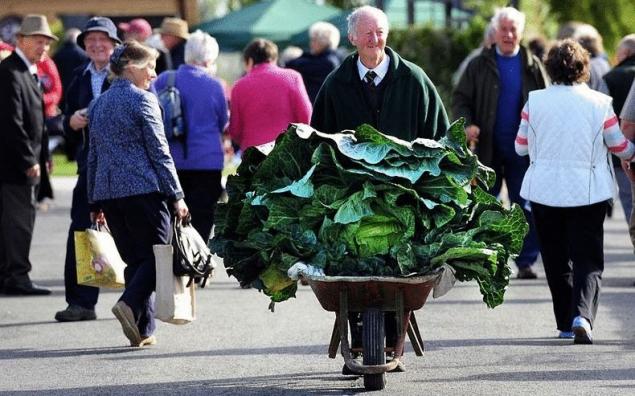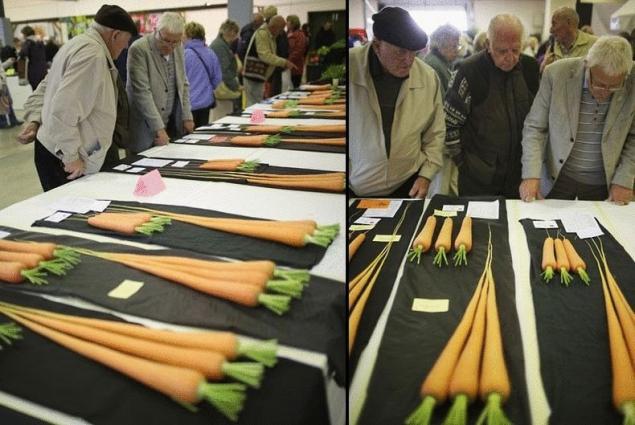 Of course, given the title of the show (the festival of the autumn colors), the exhibition you can admire a great number of colors.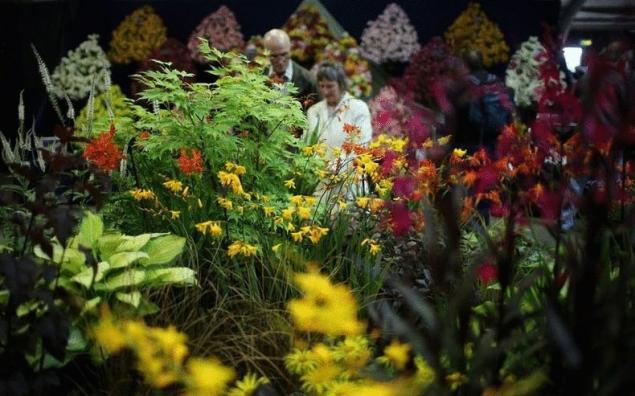 Source: /users/104