The bottom of bottles and tall glasses – the most problematic places, forcing our hands to suffer in endless attempts to wash them from dirt. But the device Papagio from designer Gursu Hakan (Hakan Gürsu) aims to tackle this challenge. This is a mechanical device for cleaning bottles and glasses helps you to keep them completely clean from the bottom up to the neck. Its short, flexible, but rigid bristles can easily thoroughly clean the inside surface of any objects from hard to reach places.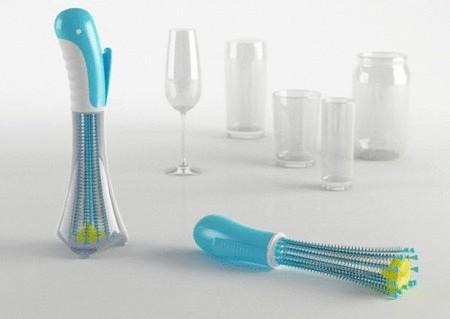 However, although the concept even won a Mention Award in the Competition IMMIB industrial design in the category of "Plastic Housewares", still need the controversial. First, to clean the glasses it can be useful only to those people who often have to wash this type of cookware. But, as a rule, such people are happy owners of the dishwasher so in such gadgets do not need. Secondly, as for the bottles, no one is cleaning them. Usually people throw them away or hand over for reuse. In addition, this device is not so little space in the kitchen.
So it is unlikely that, even if this concept is implemented, it will be popular and will be able to compete with the usual ruff, perfectly fulfills the same function but are more compact and easy to use and, more importantly, much more cheap. Anyway, despite all this, it is possible that it is this technology ever going to change our world. Well, let's see.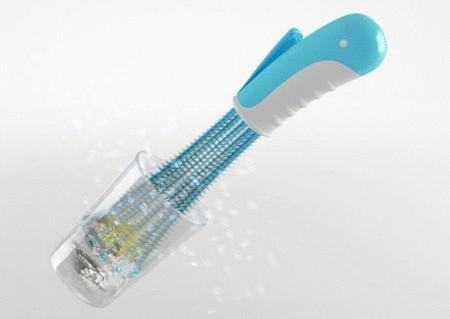 Source: /users/104