The Japanese Sharp Corporation offers a highly unusual decision for the implementation of alternative energy sources. The company began to produce (only under the order) photovoltaic modules NA-B095AA of translucent glass. They are, in fact, can be considered as solar panels a new generation. Such translucent panels partially darken the room, which is quite popular in countries with high solar activity, they can also be used as balcony fencing or decorative element.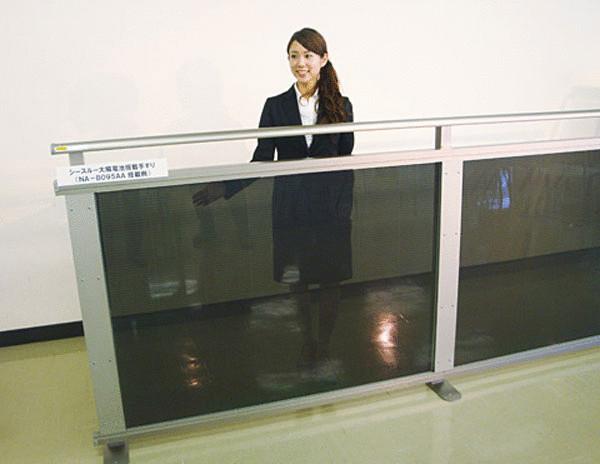 Manufacturing modules for NA-B095AA probably not aimed at mass production of solar energy. Solar cells that block the light and produce electricity, operate with an efficiency of only 6.8%. However, this is the price for semi-transparent solar panels.
Solar cells, as noted in the company, made in the form of fine grid, which makes solar modules and looks very stylish.
As for the produced electricity, then a single module of size 1.4 m x 1 meter can produce 95 Watts of electricity. One such window would be sufficient for energy production for lighting several rooms. If the house is equipped with a variety of PV modules and use energy-saving technology, the panel is unable to make a significant contribution to the housing energy.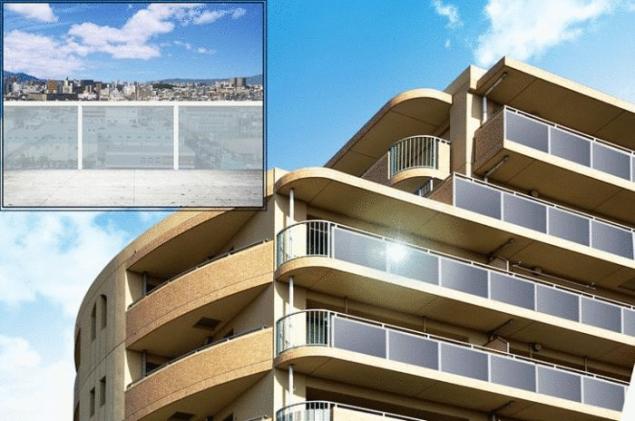 Modules NA-B095AA produce about three times less electricity than solar panels, but they can be implemented almost everywhere and almost imperceptibly. In addition, solar panels from Sharp have a thickness of only 1 cm. we Already have plenty of ideas of using new panels – including the use of them instead of walls in offices. While they are available for order only in Japan, but the company intends to begin sales abroad, although the indicative price is not known yet.
Source: /users/104