In order to give a chance to save lives you need to have at least minimal knowledge in the field of medicine. Many people are scared to perform CPR because they are afraid not to cause more harm to the patient, and the few who know how to do CPR.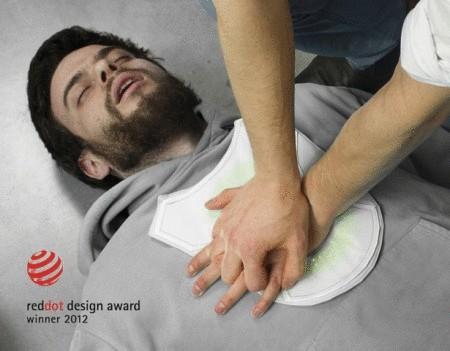 Fortunately, for those people who do not have special skills, developed a new device that will help you to make a few vital procedures for resuscitation with only chest constriction. This means that you will not have to do artificial respiration. 100 BPM simplified tool compression of the thorax in order to provide first aid and conduct CPR. It is enough to correctly follow the indications of the instrument and its instructions to configure the correct frequency and force of pressure on the chest.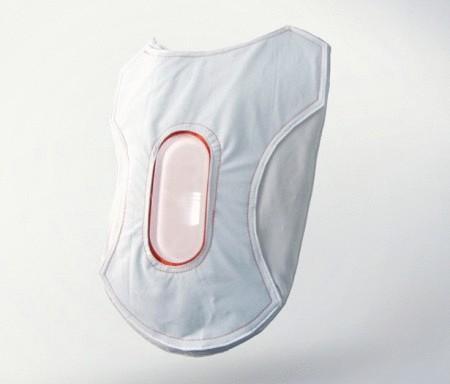 100 BPM helps to increase the chances of survival of a person after the heart stops. In order to reduce stress, it keeps feedback to a rescuer through voice instructions and special light indicators that indicate whether the process of resuscitation. Main electrical components are placed inside the pillow, covered with a silicone coating. The silicone on the surface of the cushion is connected to the ground fabric into which is sewn a large number of LEDs. If the indicators illuminate yellow light means the pressure is not strong enough and need to increase the pressure on her chest. If they are red, you press too hard and need to ease depression, as it can lead to death. If you do everything right, the indicators are green.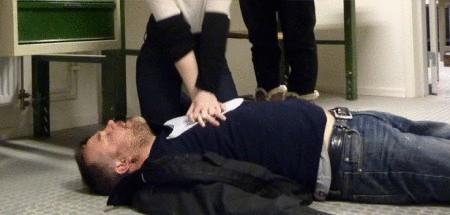 100 BPM will help you technically to properly carry out cardiopulmonary resuscitation, it also monitors the time that has passed since the last motivational messages to keep you moving in the right direction to save the life of the patient.
For convenience, this apparatus is designed incredibly light, portable and compact. You can easily and quickly put the device on the patient's chest and the elastic material provides the possibility of its use for adult Breasts of different sizes.  
Source: /users/104