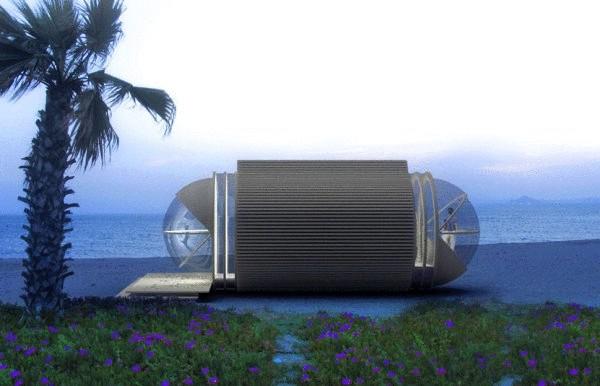 At the architectural competition, which traditionally holds the workshop "Taller de Arquitectura" of Ricardo Bofill presented the original project — eco hotel DROP, which is an ultra-mobile prefab dwelling.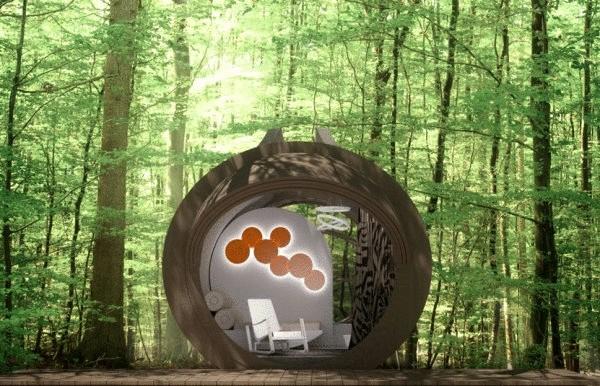 Mini-hotel DROP — an unusual hotel room that is the perfect mobile accommodation for modern nomads. The finished structure is a solid steel, crowned at both ends with large, fully opening Windows — bubbles, which provide access to sunlight and natural ventilation.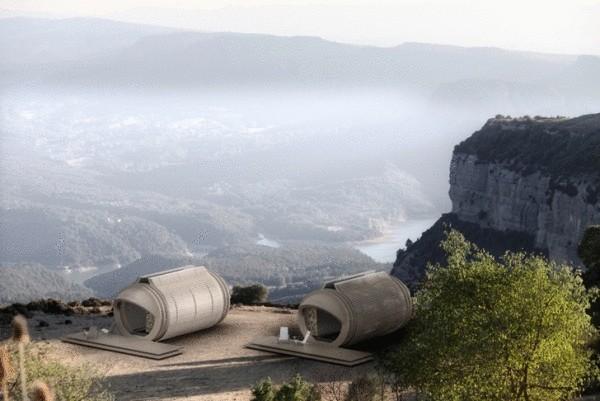 This kind of hotel pod sheathed most environmentally friendly in the world of building materials — wood, which helps to mitigate the summer heat while a window in the roof, extending over the entire length of the home provides ample natural light penetration.
Bedroom and living room hotel DROP located in the Central internal hallway and the bathroom and toilet are located in separate rooms along the walls of this unusual eco-buildings.Project mini-hotel is raised above the ground, which minimizes the impact on soils and landscape in the place of installation of the building.
Source: /users/276