Most of us like order and organization as in the workplace and in all areas of your home. But there are some items that are often difficult to identify on the shelf or in the closet. Examples of these items include balls for team games: they are quite large in size and have a rounded shape, which are placed everywhere and easily "escape" from their storage, constantly mingling underfoot. In this regard, it becomes obvious that the balls need to be designed for them storage methods.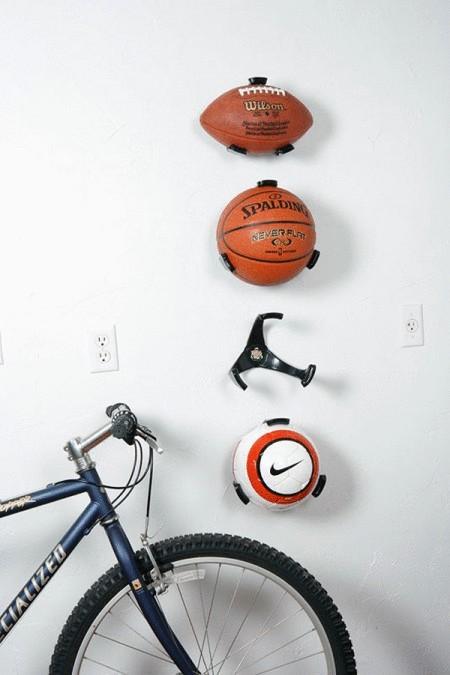 Device Ball Claw by designer John R. S. Kurczeski (John R. S. Kurcheski) is a quick and easy way to organize sport balls in the garage, basement, child's room or any other imaginable place (e.g. in the trunk of a car or bike) where you can be assigned to this device. Moreover, this device is not just able to give you organized space, but also extend the life of basketballs, footballs, volleyballs and balls for American football, because it does not allow them to lay anywhere and be exposed to unnecessary adverse effects of various hazardous factors. In addition, this device can be a great addition to the interior of the avid collector, as it allows to demonstrate an attractive way of collection of balls signed by the players.

Fixture Ball Claw is made of high quality ABS plastic, ensuring its lightness and durability. To place it inside and outside, because he fears neither cold nor heat. Thanks to its simple minimalistic design of this device might also come in handy for storage, volleyball net, football goal or basketball hoops.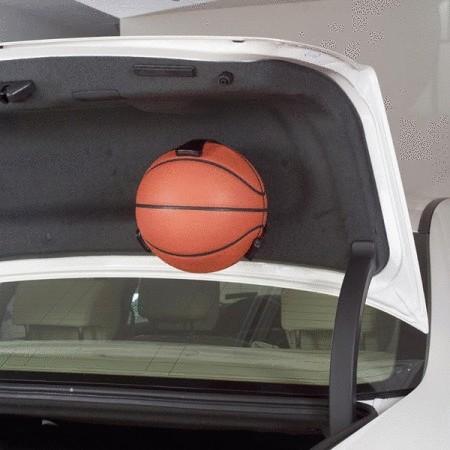 Source: /users/104