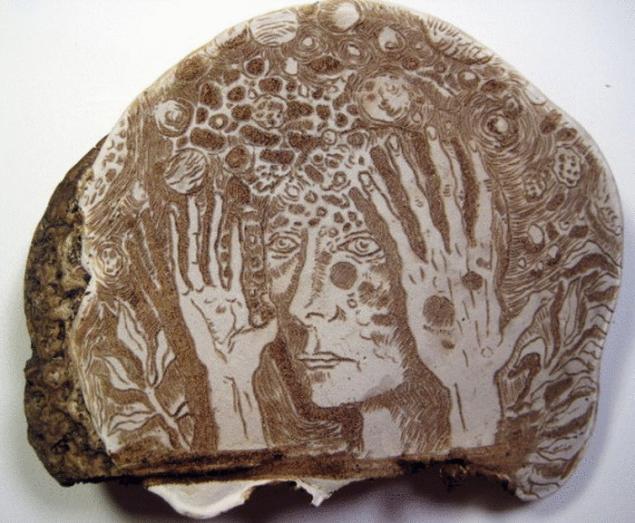 Artist Corey Corcoran is not their creativity without mushrooms. And it's not the hallucinogenic properties of this product (as some might think), and that the wizard uses mushroom caps as "canvases" for their original "paintings".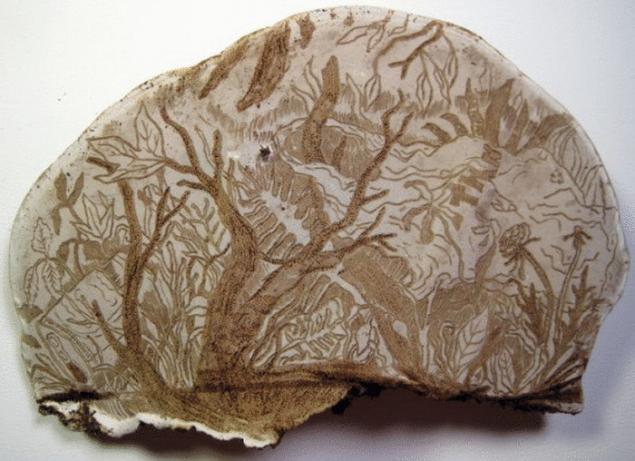 To create his works Corey Corcoran uses mushroom caps, which in science is called Ganoderma applanatum. For manners the artist's characteristically sophisticated interweaving lines, subtle patterns, evolving into a coherent image. This effect is not easy to achieve on paper, but to deal with such a finicky material, like a mushroom, it was doubly difficult.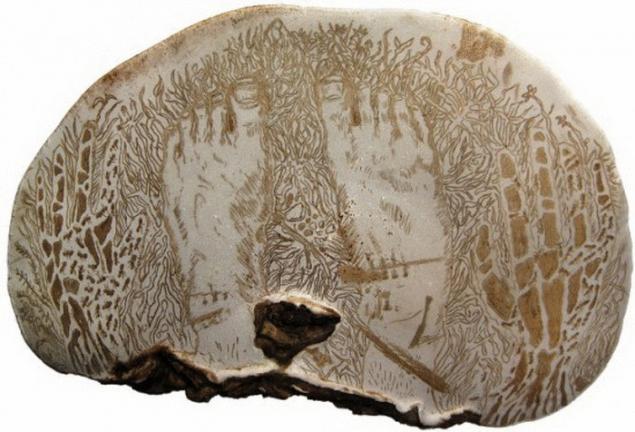 The image is applied with a special pressure technique on the mushroom, each touch is the equivalent of a line drawn. Accordingly, in the "mushroom" the works in which the artist is not, after all, to fix the image, erasing inappropriate "touch", it is impossible. However, this does not bother Corey Corcoran, but rather "contribute" to hone their skills. All the artist unique: the sizes of fungi vary from six feet to two inches in diameter, most often the artist has been depicting plants, insects or people.
Source: /users/276