A dog named Charles the Monarch, who recently hit the headlines after he took over the lion, he received an invitation to be the guest of honor at the women's basketball team in Norfolk, Virginia. Labradoodle (a cross between a Labrador and a poodle) invited to the Playground in the break, and also gave him a photo shoot with the fans of the team and its mascot.
Charles the Monarch became a world celebrity when a resident of Norfolk saw him on the street and decided that it was an escaped lion. A passerby contacted the emergency services, that in turn instructed to deal with the situation to the police. Law enforcement officers called to the zoo to see if there ran a lion, but received a negative response. Then it became clear that we are talking not about Leo, and Labradoodle, which many in Norfolk are well aware of.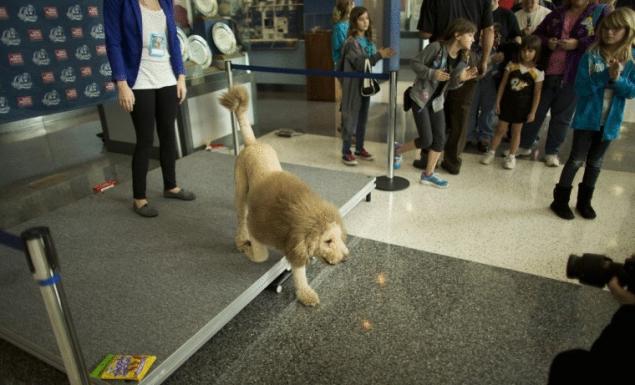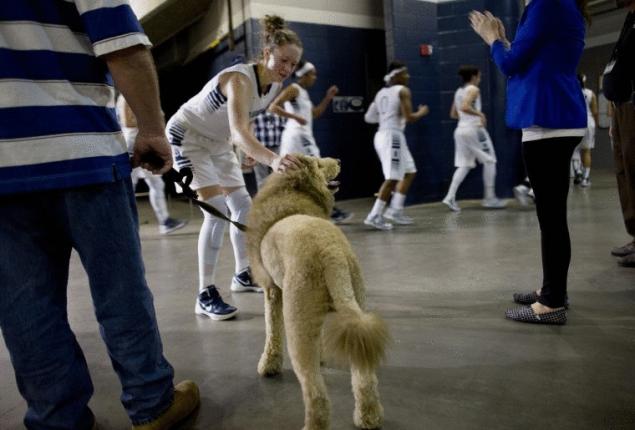 As it turned out, the owner of Monarch Charles Daniel painter specially cuts your pet beneath the lion so that it was similar to the mascot of the local University basketball team. Charles has a big fluffy mane and a tassel on the tail.
The dog in Norfolk and previously had many admirers, but after he made the news outside of his hometown, the number of its fans increased significantly. Like his page on Facebook gained more than 50 thousand likes, and the number of readers Twitter dog has grown to thousands.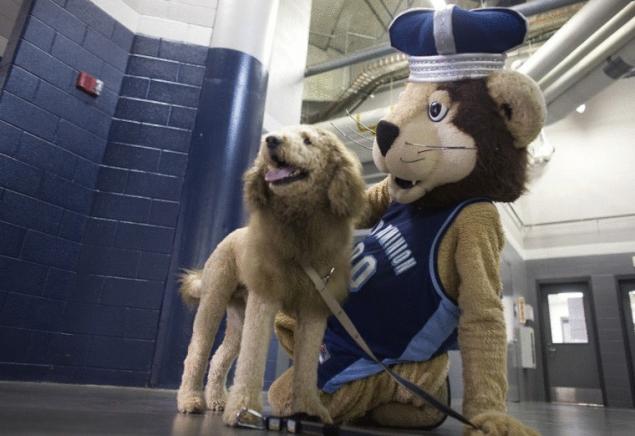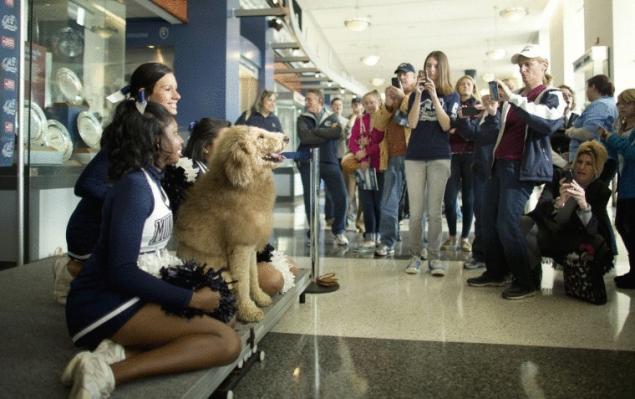 Basketball club Norfolk University have not yet decided whether he will continue the collaboration with the famous dog. The system team did not rule out that figure out what to do with Charles, "along the way".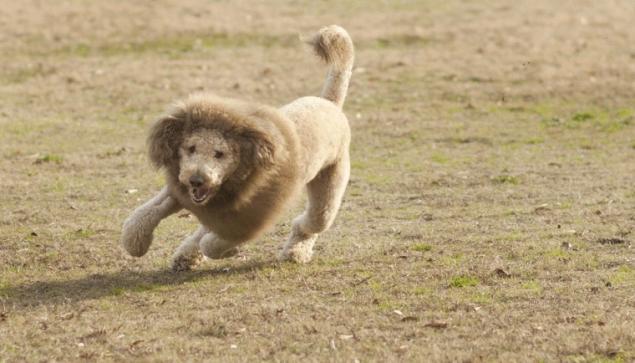 Source: /users/104