Automatic transmission car is no surprise. What about automation for the bike? Mechanical automatic transmission for bicycles exist. But due to design features, namely due to the presence of flywheels moving, these boxes are not durable.
From this lack of free electric automatic gearshift system bike developed by mark Wilson (Mark Wilson) and colleagues from Cambridge Consultants Limited. Highlight it — use the smartphone as a control and no wires.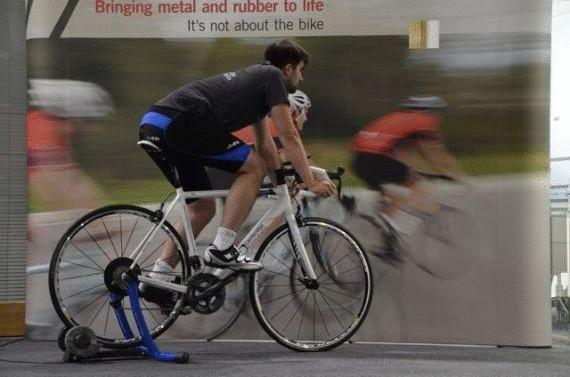 In the electric transmission company Shimano. Typically, these boxes are controlled by-wire placed through the handlebar switches.
"We removed the cables between the switches and the gears and replaced them with a Bluetooth connection of the smartphone with a very low energy consumption and long battery life," says one of the developers Tim Fuller (Tim Fowler).
In manual mode the shifter using a wireless connection responds with a smartphone in the pocket of the cyclist. The application installed on the phone translates the commands into signals that are understandable to the electric box and passes them to the Executive device.
However, there is also an auto mode. In this mode the smartphone receives from the sensors information about the speed and the speed of rotation of the pedals. Comparing these two values, the application selects the optimum gear and includes her own.
The cyclist, who participated in the testing system notes that never felt the increased load, so for sure it can work automatic. To optimize its performance, you must configure the system to individual needs. In the setup mode, you should set minimum and maximum rotation speed of the pedals, where the rider feels comfortable.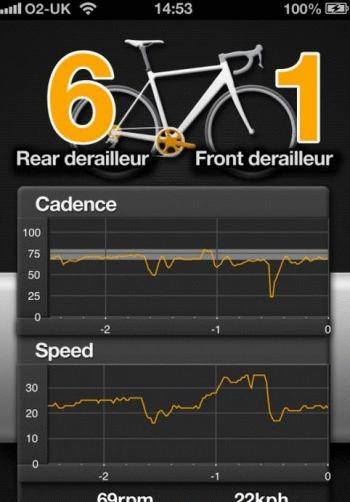 Additional options include automatic transmission – standard equipment smartphones. For example, the accelerometer can send a signal of emergency stop of transfer. It is assumed that the GPS can be used for a more appropriate gear selection taking into account terrain, ascents and descents along the route.
Remains controversial question of the security of using wireless to shift. Concerns were expressed Joel Natale (Natale Joel), head of Evans Cycles, a network of British shops selling bicycles.
"Shimano would make their system wireless but decided not to. Imagine 200 riders in the peloton use a wireless connection. How can I be sure that the signals will not interfere with each other and that someone else can gain control to prevent your gear?"
But Tim Ensor (Tim Ensor) of the team thinks otherwise. According to him: "Intelligent Bluetooth technology uses industry standard encryption to ensure the security of the system. The mechanism of Bluetooth ensures that many hundreds of cyclists will be able to work in a very small space without interference and damage to gear".  
Source: /users/104