None of the room in which the conduct of the people, is not without furnitures. It is everywhere: in the living room, bedroom, kitchen, hallway, even the bathroom. Furniture is needed not only for what would be her spending time, furniture still nice to enjoy.
Agree that buying furniture, you consider not only its size and how convenient it is, you just look at her appearance, and figure out how it fits into your interior according to its color, shape and size.
Cabinets, chests of drawers, sofas and everything else has long ceased to have only a standard form. In connection with this design there is a whole industry that deals with furniture. Also, there are special craftsmen who are engaged in the manufacture of furniture to order, and can realize any of your imagination. In addition, not necessarily what is called "the pieces" to assemble your living room or kitchen, you can immediately buy a complete collection of furniture that is made especially to furnish one room.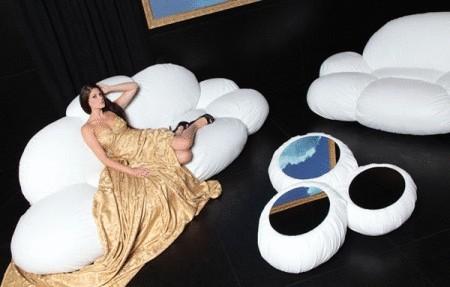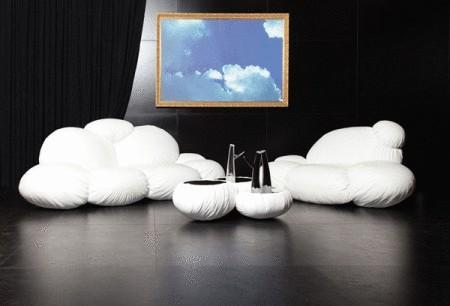 As for the original decisions about the design and decoration of furniture, perhaps the most original in recent time is a collection for living room Cirrus. This collection will make regular living Paradise, because all its parts are made in the image of clouds. This room will be just divine.
For the full complement, of course, needs to be done and the appropriate design of walls, ceiling and floor, otherwise perfect concept furnitures may become irrelevant and incomprehensible. If adequately arrange the whole room, then just imagine how nice after a hard day come home and get into a divine atmosphere.
The same with such furniture, you can take beautiful photos, this applies to creative people. And indeed it is nice even from the thought that you appear to be sitting on a big cloud and put a Cup of tea on the nearby small cloud.
In General, clouds associated with softness, feeling the clouds will surround you even when you are sitting on the sofa as it is soft and comfortable.
In such an atmosphere will be very nice, and it was from the atmosphere of the house in large part determines the atmosphere of the entire life.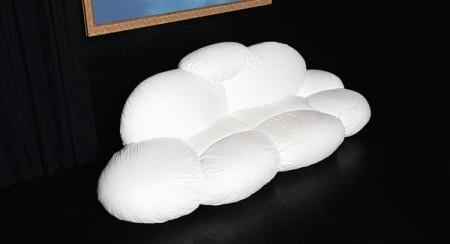 Source: /users/104