Hollywood star Matt Damon (Matt Damon) says he will no longer to use the bathroom until the world water crisis is solved.
Oscar-winning actor and eco-activist who is a co-founder Water.org American non-profit organization that assists in access to drinking water in developing countries. Matt went beyond the simple "social advertising" and to increase public awareness about the millions of people who lack clean water and basic sanitation, has prepared a special video message.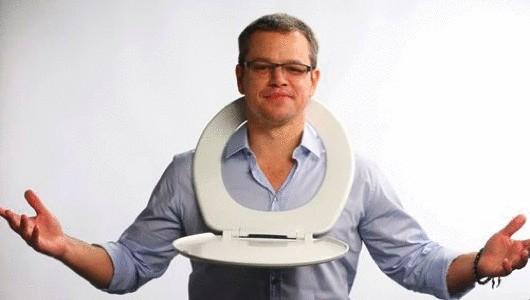 In it, Damon says of the troubling facts with a small proportion of dispassionate humor.
"In protest against the global tragedy – until this issue is resolved, until everyone will have access to clean water and sanitation – I will not go to the toilet", being of sound mind, says to Damon at the camera.
"Someone will respond, what invention saved the most lives in human history? Any ideas?", asks co-founder Water.org. "This toilet".
"What could be more shocking? What in the world is sorely lacking clean water and sanitation. 780 million people – that's double the US population – have no access to clean water. 2.5 billion people do not have access to toilet and basic sanitation. I want to say that more people have mobile phones, not toilets," adds Matt.
Actress Kate Mikachi (Kate Micucci), who plays the reporter in the video asks the question: "do You mean a literal trip to the toilet? That is, you won't go to the bathroom, but go to some other place, for example in the pool?"
"You're a reporter, you do the calculations," he says and adds: "Strike the toilet, that's what's important. Join me. Say no to toilet. Say Yes to clean water for all!". Matt said that just 25 dollars a day one person can get clean water for life.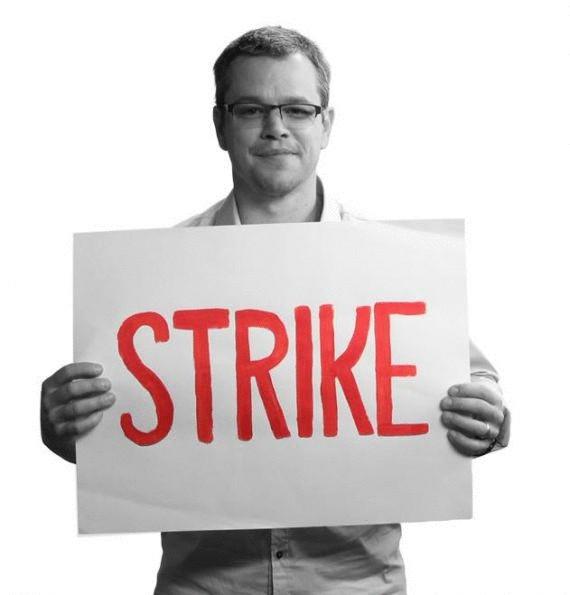 While Matt is not similar to the person who completely abandons going to the toilet, he is confident that his video message will become viral in nature, persuading more number of supporters to join him. "Bastia with me" completes my statement Matt, causing some laughter in the hall.
"The idea of experimenting with Comedy to generate new levels of awareness and participation in the problem is what we indulged in for several years," said Matt in an interview. "If Sarah Silverman (Sarah Silverman) and I can create millions of views on YouTube for something ridiculous, then we are able to create something better for one of the most important and solvable issues of our time."
More and more people support an actor. Announcement on the organization's website Water.org reports that "support for the boycott from now until March 15 Water.org will automatically post your account's information in social networks with respect to the shares. From 18 March to 22 March, International Water Day, messages will automatically appear on the website. Messages will include funny news from the strike, facts about the world water crisis and Water Day".
Source: /users/104