In Beijing resourceful businessman sells fresh air in the standard banks for drinks, when the North of China choking on toxic smog.
The excess concentration of PM2.5 (particulate matter with an aerodynamic diameter less than 2.5 nanometers) is the smallest and most deadly – was recorded in the chart tracking an early January morning, and for the second time this month, according to the indications of the indicator of air pollution at the American Embassy in Beijing.
The air quality index (Air Quality Index) developed by the Agency for environmental protection (US Environmental Protection Agency) cannot cope with the level of contamination above 500 (limit of scale) that in 20 times exceeds the quality standard of world health organization air (World Health Organisation air quality).
Cheng Guangbo (Chen Guangbiao), whose fortune is estimated at 740 million dollars selling his cans of fresh air for 5 yuan (about $ 1) each.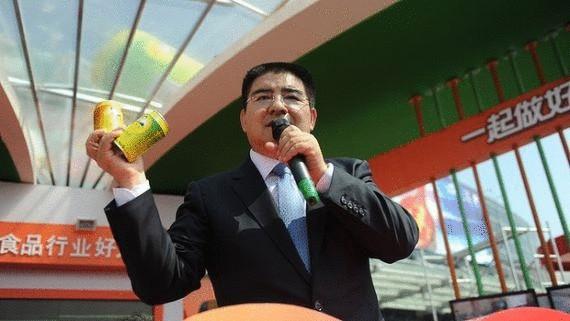 The air comes with "atmospheric flavor", including "Ancient Tibet", "Postindustrial Taiwan" and "Revolutionary Yan'an". According to Mr. Cheng, he wants to convey to the government that the air in China has become so bad that the idea of banks with fresh air was fantastic.
"If we don't take care of the environment today, then in twenty or thirty years our children and grandchildren can wear masks and carry bottles of oxygen for himself," says Mr. Chen.
Earlier this month, recorded concentrations of PM2.5, in the air of Beijing and other cities reached the highest figure recorded since it began tracking measurements, which is comparable with the performance recorded during the infamous "London fog".
Event information was on all news channels, despite their complete control by the government, hospitals have reported a sharp increase in complaints of respiratory complications, and politicians took emergency measures to reduce emissions, and promised to solve the problem.
Since the horizon in Beijing remained mostly cloudy haze with occasional visibility drops to 200 metres in the last few days.
NASA satellite photos show terrible shots of the dense fog that engulfed the densely populated plains of Northern China, already visible from space.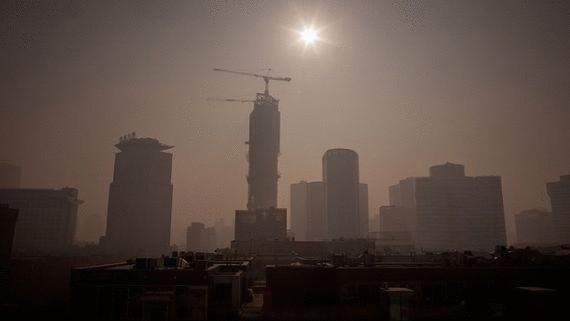 Mr. Cheng is known for his generous charitable and nationalistic publicity stunt, including the movie where he destroys the car Mercedes Benz and gives 5,000 bicycles to people, emphasizing the importance of movement without air pollution.
Mr. Cheng said that he was not to bother of frequent cynical remarks of the Chinese citizens on the Internet who accuse him of using charity stunts to raise the income of your business. "People say I'm too tall and like to put on a show, but I don't think that the person who is looking for stability and a peaceful life can do much for social progress," he commented.
"I am confident in what I do, and I will venture to shed all light". Mr. Cheng also said that many of China's entrepreneurs are "sacrificing their descendants" for the sake of short-term profit. "I worked in the field of environmental protection for ten years... and I witnessed that air pollution became stronger and stronger"
When the smog intensified, the Chinese people began to buy up the mask with the air in retail stores. Chris Buckley (Chris Buckley) the business owner of Torana Clean Air Centre (official distributor of air purifiers), said that recently there has been a sharp increase in the flow of local customers in its stores, not just the foreigners, which shows a more open coverage of a critical situation (in a tightly controlled media in China) and about the dangerous consequences of environmental pollution. "We've sold thousands of masks in the last three weeks of January, but could sell twice as more if they had them in stock," he said.
This morning the mayor of Beijing, promised to take tough new measures to reduce coal consumption, recycling old cars, restrict construction dust and improve energy efficiency of existing electricity providers.          
Source: /users/104