Famous Ukrainian artist Viktor Sidorenko presented a new project "Man in pants". New work is a continuation of the already well-loved themes of post-Soviet man, over which Sydorenko has been working for a long time. Paintings are made on paper for design or drawing.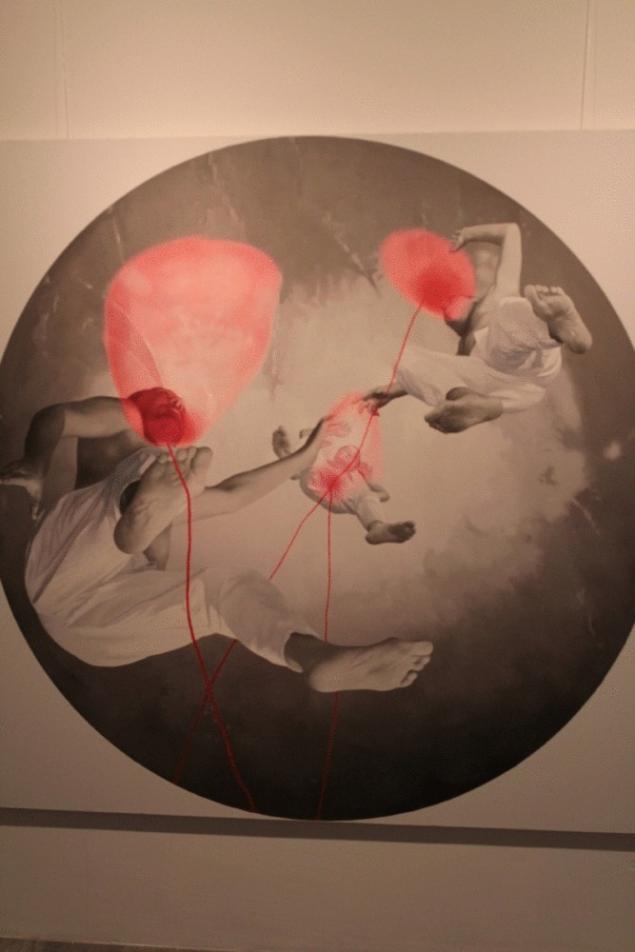 Thus, the author wanted to show that a person is always part of any design. It always trying to correct for a particular power, under her laws and mindset. The artist showed people who want to get rid of the shackles of totalitarianism and to live a new life. However, the exposure attracts the attention of visitors so its not quite a new thematic idea, like the service technique of the paintings. The fact that all the work the artists soaked fosforescente paint. Therefore, under the action of ultraviolet light glow with beautiful colors.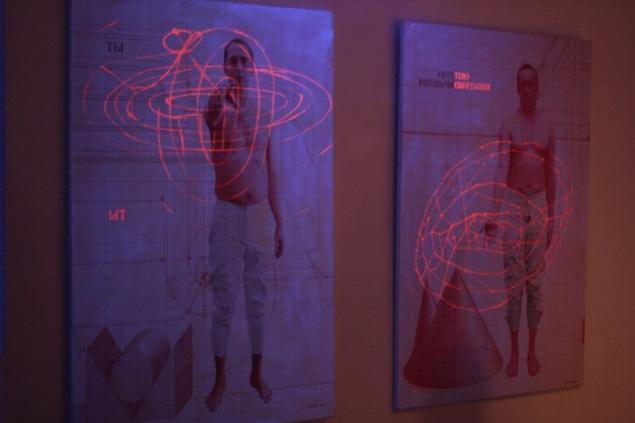 Bright accents here in orange light, so as to draw attention to the desired part of the picture. First, the artist took pictures of people. Then printed out the photos on the above graph paper. Covering canvases with acrylic and sanguine, the author covered them fosforescente paint. Each character has its own projection. Among all the works there is a self-portrait.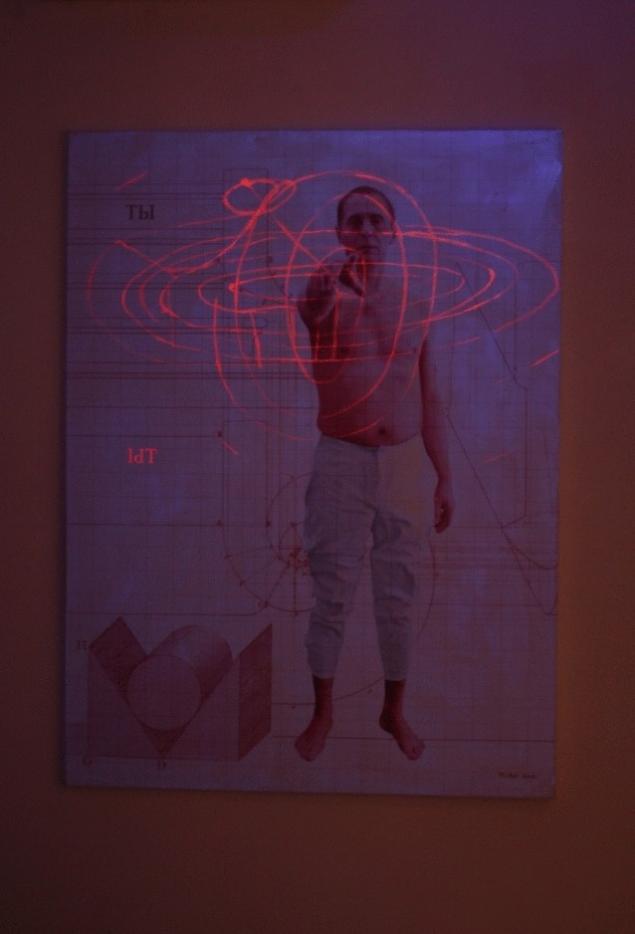 In addition, the hall presented a sculpture of a woman that is not only entwined with orange special paint, but covered with gloves. Seal – a symbolic sign, which was very common during that portrayed the artist. Because then liked to put a stamp not only on objects and products, but also on the people.     
Source: /users/147