Private house, the length of which was 150 metres was designed by architects PS Оgawa & Assоciates and built in Khao Yai, Thailand. Its area was 1590 squares, and maximum width reached 10 meters.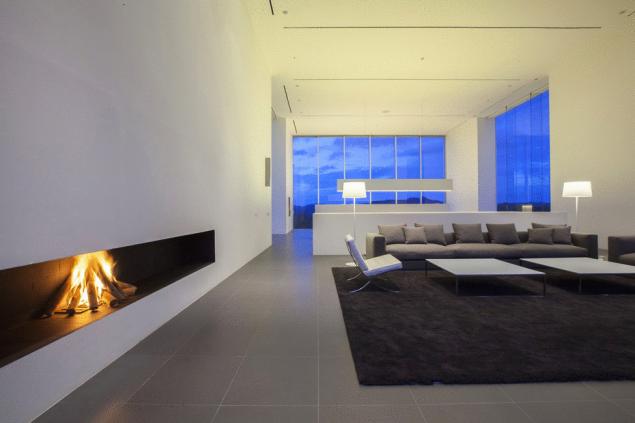 The world's longest mansion is situated on top of a hill overlooking the rich natural environment a national Park. The project has two separate buildings, one of which acts as the main house, and the second, glass, made specially for guests. All the rooms of the mansion are arranged linearly, each of them has exit to the terrace.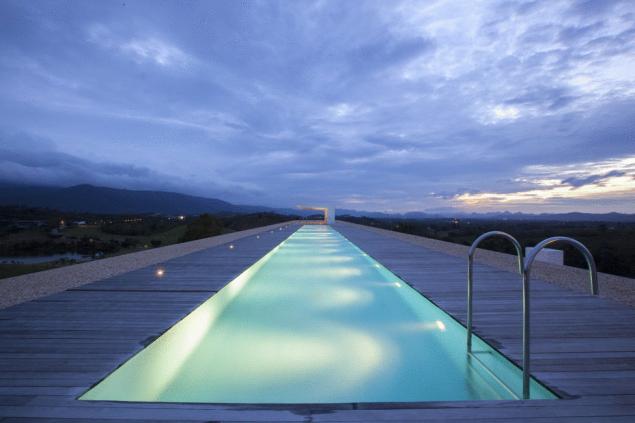 In the East wing of the house there is a Spa area and a gym, on designed 6 bedrooms with bathroom and lounge, which smoothly into the living area with dining room and kitchen and storerooms and rooms for the maid close the residence to the West. Over a sleeping unit is a rooftop terrace where you put the pool length 50 meters from the sandy area around.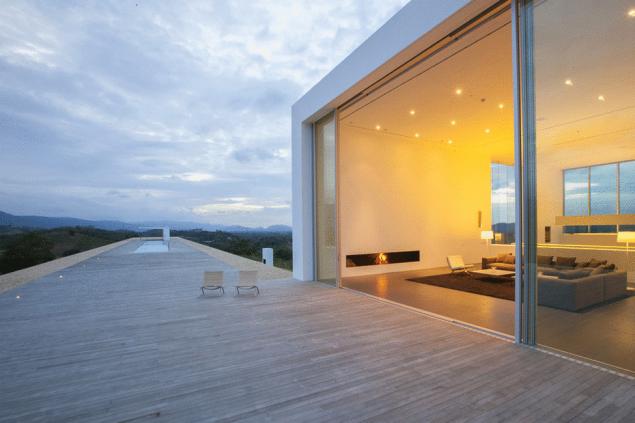 It seems like you got to the beach, which hovers in the sky and surrounded by mountain peaks. Extremely elongated layout has a huge advantage in terms of the panoramic view from every corner of the residence.
Source: /users/413