Among ever-improving MP3 players will soon have interesting novelties, such as Skinny Plаyer that has the appearance of an ordinary band-aid, which only need human body heat.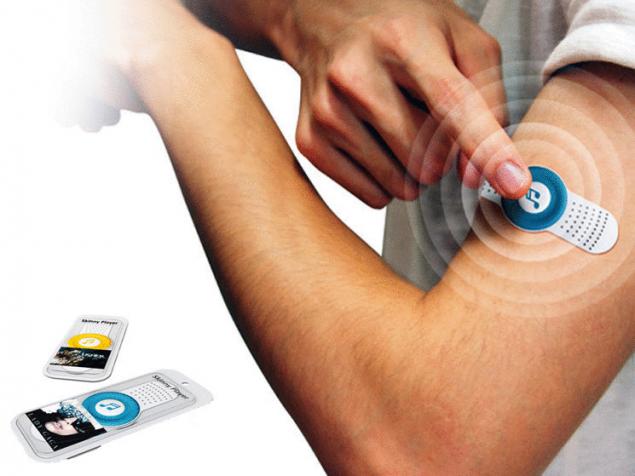 Almost every day there are new, small MP3 players, but babe Skinny is better than all the competitors, as it is the most slim-bodied player in the world. Due to the unique fastener system that works just like an ordinary band-aid or sticker, it is possible to attach the player directly to the body.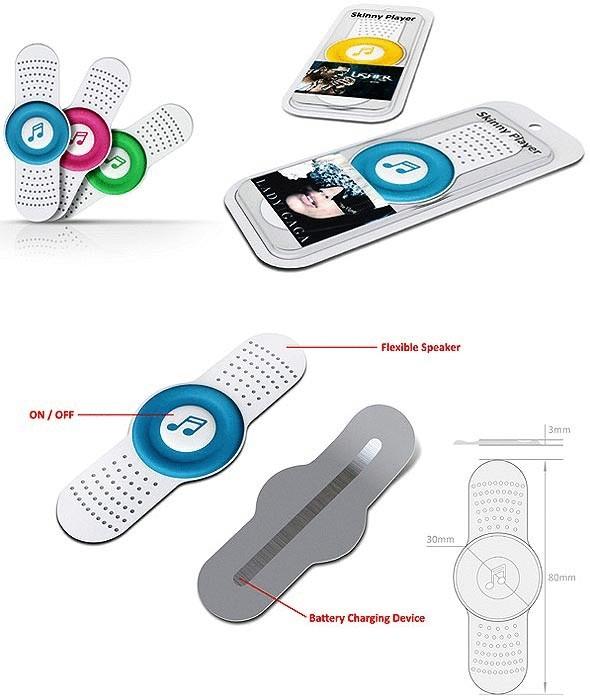 Green music device made according to the idea of Chinese designer Wei-Chih Wang, who dreamed of creating sustainable, simple and functional gadget that will allow you to listen to music. But while the innovators are not all. Despite simplicity and novelty of the invention, to reference iPod shuffle, it still falls short. In Skinny there is no display, there is only one button – Play/Stоp (which means minimalism!). No headphone socket, listen to music with flexible speakers.
Source: /users/413