Industry for the production of various devices to ensure safety not inferior to other industries. Bulletproof cases, armored vehicles, super-sensitive alarm system – it's long been use the personal protection of the government of States and other VIPs.
But when a famous person out to ordinary citizens or speak before a large audience the impression that in those moments they are not protected and are highly vulnerable, but in reality everything is different.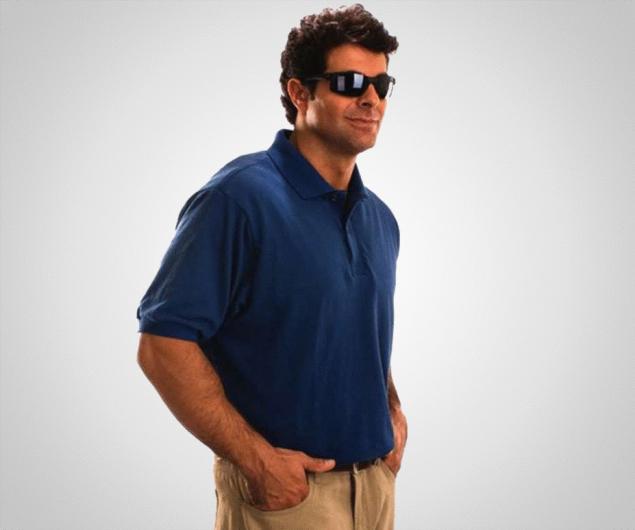 Take a look at the t-shirt in the picture, which creates the impression of an unremarkable t-shirt. In fact, you see the bulletproof jacket, which made by special technology and provides 3 protection class:
OPTION IIA: 9mm/40 Smith and Wesson FMJ
OPTION II: 9mm/.357 Magnum /38 Super / Mini Uzi submachine gun
OPTION IIIA: Uzi machine gun / MP5, MP9 submachine gun / 44 Magnum SJHP / Stab-proof
Official the manufacturer claims:
With the bulletproof Polo shirt you will raise your personal safety to a new level. It was created by Colombian designer Miguel Caballero (Miguel Caballero) for the collection the Black Label which is very popular among the strongest of our world. Buyers of this brand are many such famous figures as king Abdullah of Jordan, Steven Seagal, President Hugo chávez of Venezuela, the Spanish Prince Philip, former President of Colombia álvaro Uribe and other influential people. But you do not necessarily hold leadership positions, only $3475 you can become a happy owner.
Source: /users/413