Designers today are "wearing" a bath in a bee costume, put them on the heels and sometimes even fixed to the wall. In General, try to make the trek to the shower is not only useful, but also fun. In this review, shows the most unusual bath in the world.
Massimiliano Cases Monaca (Massimiliano Della Monaca) from the Studio Sicis invented the heel, which will not cause inconvenience to any girl. And use them even male. And the thing that invented the creative designer shoes, and the bath in the form of elegant shoes. Bath on the heel is named Andre (Andrey), which corresponds to its "appearance".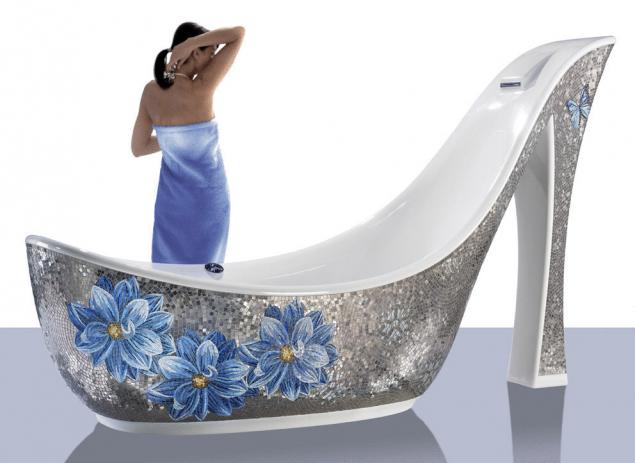 Freelance artist Vanessa Mancini (Vanessa Mancini) understands the term "absorb knowledge". She gathered her "Bath of knowledge" (Bath of Knowledge) from ordinary books. Different volume it is attached to the frame of the metal, but still have not provided how to hide the paper from water. So while swimming in the "bath reading" is not possible.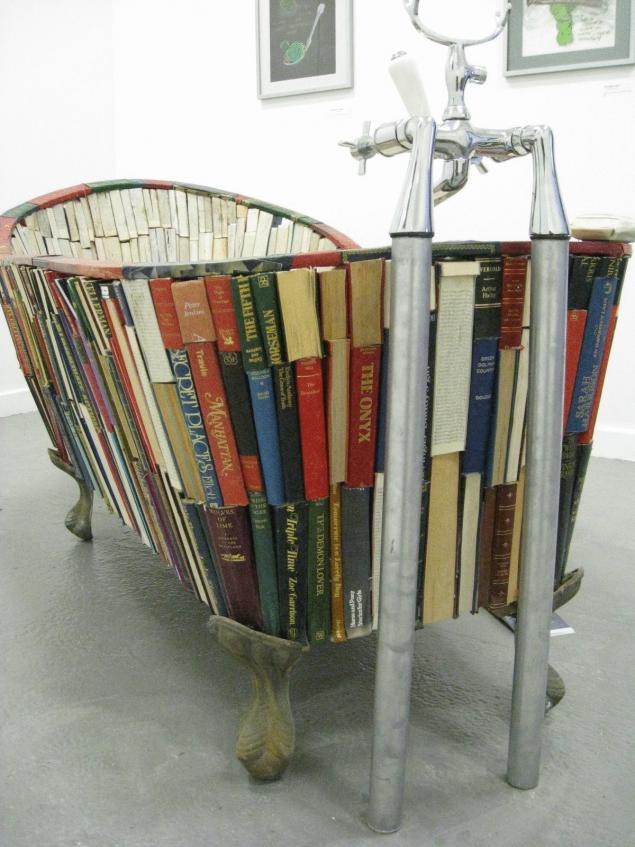 Creatives from Ukraine Andrei Bondarenko from the firm 2-B-2 Architecture has moved to the experiments with the colors. Bath "Bee" will remind residents of Russia and neighboring countries not only on the insect but also on the "striped" mobile operator. Bath "Taxi" Andrey Bondarenko "painted" in the manner of classic yellow cars with "checkered".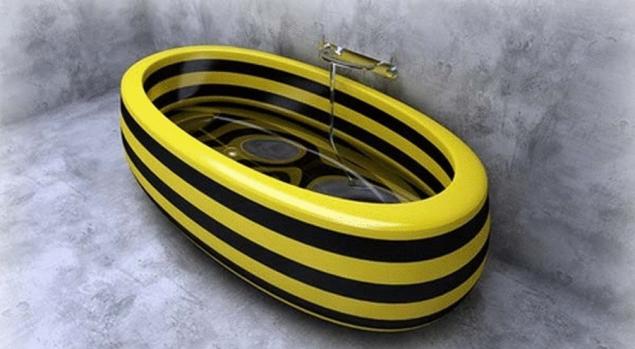 Source: /users/413