Structures to be demolished, often composed of concrete, is still suitable for the construction of new buildings. The ERO robot destroys the concrete with water, which swallows the resultant solution, and from it then create new concrete blocks for the construction of prefabricated houses.
The main goal of scientists was to create a device capable of destroying the old buildings as efficiently as possible and with a minimum of waste, as the existing machines consume large amounts of energy and doing your job is not enough "clean", lifting into the air clouds of concrete was.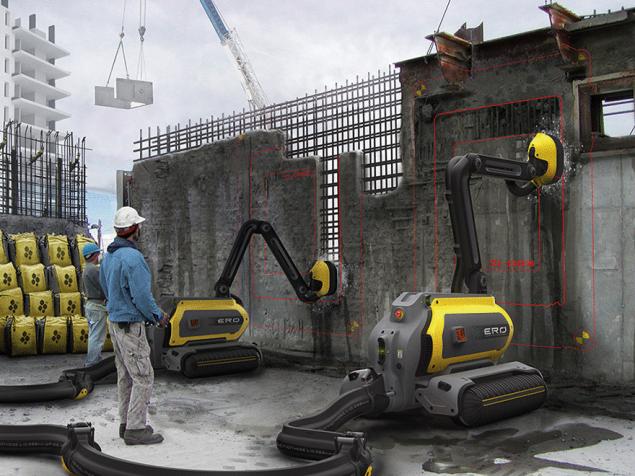 Construction robot ERO created by Omer Haciomeroglu, necessary for dismantling of concrete structures using water jets under high pressure. All destroyed material is sucked into the robot and processed for the construction of new concrete blocks. The device does not require large energy consumption and does its work as efficiently and cleanly, instead of leaving concrete walls only cleared the valve.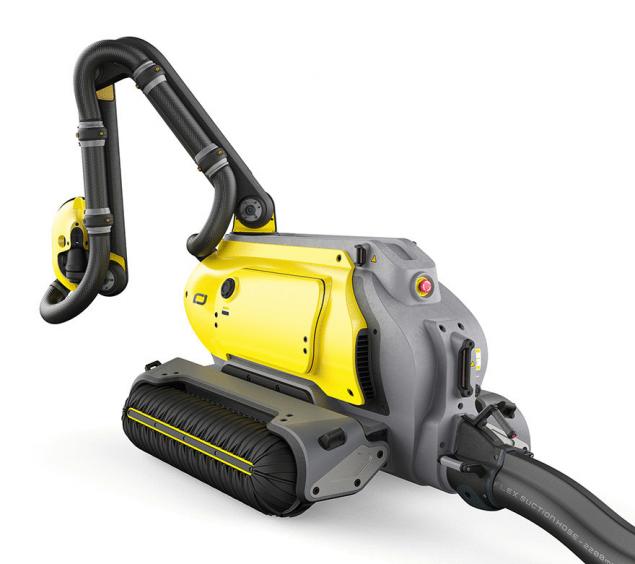 One of the main advantages of ERO is its mobility. He can easily move around the object, due to its small size. The project was appreciated at the exhibition in IDEA 2013, won first place in the category of Student Designs.
Source: /users/413