German novelist Ricarda Hohhot is a famous saying: "Love is the reward that is received without merit". Perhaps that is the appeal of this feeling: sincerity, tenderness, warmth that lovers give to each other.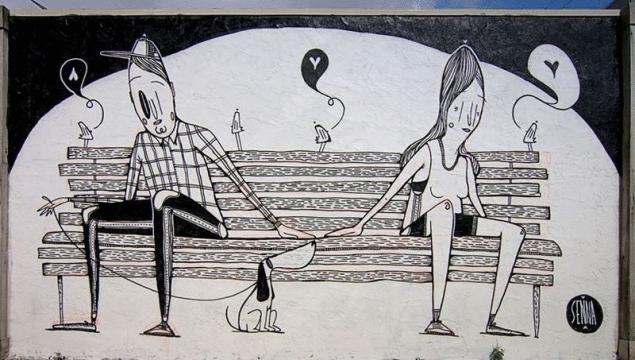 Alex Senna (Alex Senna), a famous artist from são Paulo (Brazil), wanted to warm the citizens with drawings that are full of romance. Now on the walls and on the walls you can see pictures of unusual couples, kissing, holding hands or simply embracing.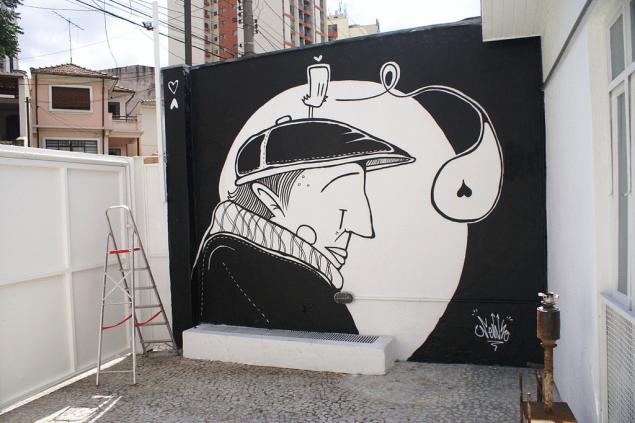 Many of the drawings were "born" not so: Alex Senna made a series of romantic comic book at the annual art fair Art Basel, held in Miami beach. The characteristic that unites all of creation, author, black — and-white color palette, which made the image.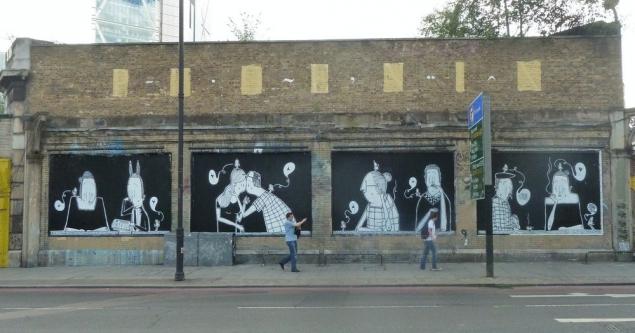 Alex Senna is impossible to create a nostalgic ambience, capturing moments of human warmth, moments, when two hearts loving people flock towards each other. Graffiti this artist bring to life bright emotions, a reminder of how important it is to pay attention to loved ones, and maybe even inspire someone to make the first move.
Source: /users/413