Modern man is in the office most of the time and more comfortable than the conditions in which he works, the more effective his work is. Many large companies are trying to make the atmosphere the most comfortable, aided by experienced designers with their rather unusual ideas.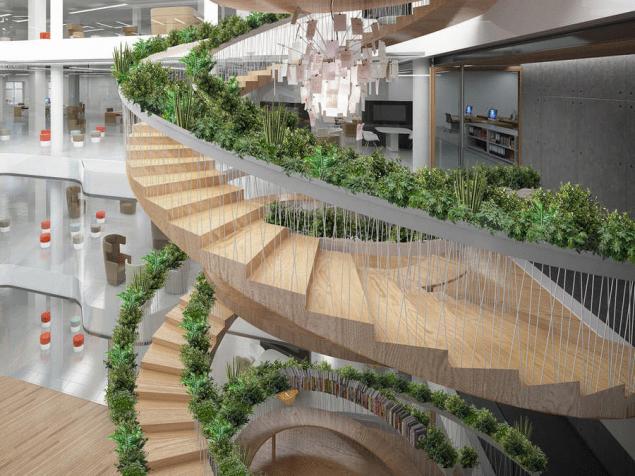 One such example is the Living ladder Staircase, which was created for the company Resolution Property. It not only connected the floors together, and became the main decoration of the room.        
Read also: Tour the largest building in the world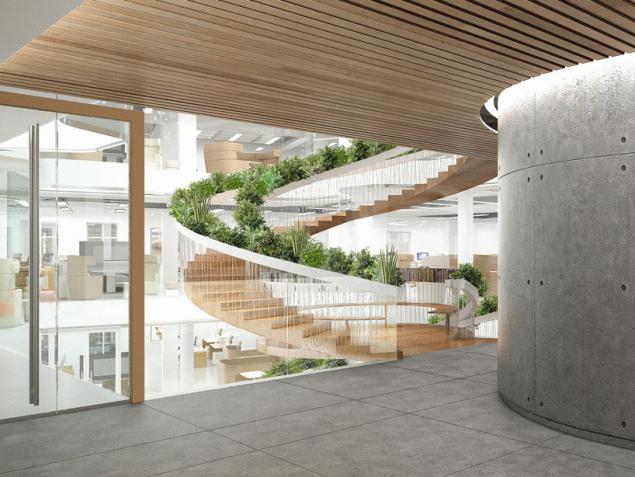 Along the balustrade this spiral staircase with plants, whereby the air becomes purified. Living Staircase has the usual Central structural column, which gives the opportunity to use the additional space for relaxing, reading books, conversation.        
Read also: ToAK full and eat right at work
Some of the top of the stairs connect the floors, while others like hanging in the air, creating an unusual effect.
Source: /users/413