The French designer of Paul Le Quernec carefully suited to the creation of a cozy environment for the little ones. And suggested a wonderful project nursery-garden, where the children created a completely friendly atmosphere.
One of the main distinctive features is the complete absence of sharp corners, both in the construction and in the interior.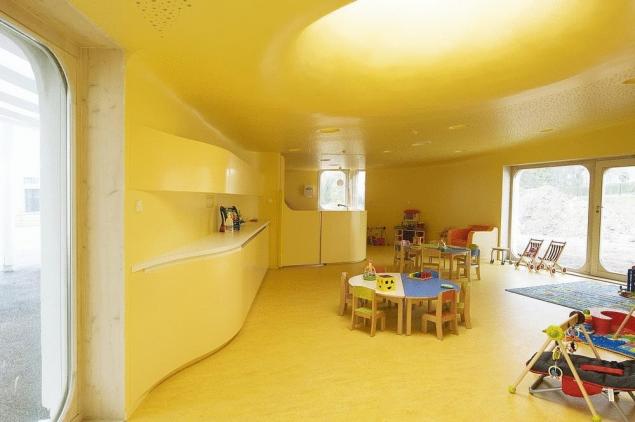 The project author was lucky with the position and area under the future building, so the best functionality, safety and comfort are achieved by all available means.
First and foremost is the entrance away from traffic. Moreover, in a special way designed the entrance to the building, that the parents crossed the road with a baby in her arms.        
See also: How to protect your child from the flu?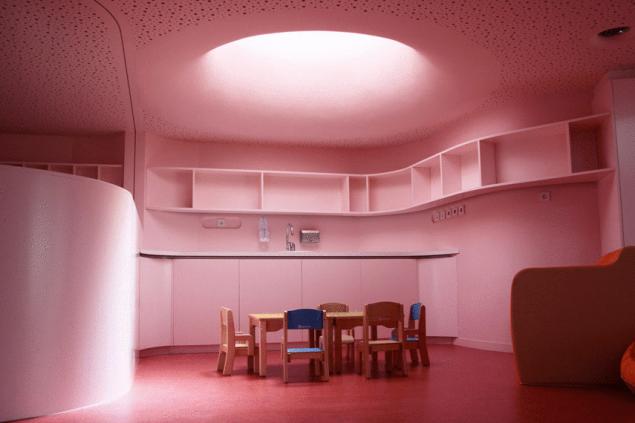 The internal structure of the building is organized around a Central play space, access to which is, of all the children's rooms. All baby room is viewed, so that the safety level here is at maximum level.        
See also: How to teach your child to wash hands?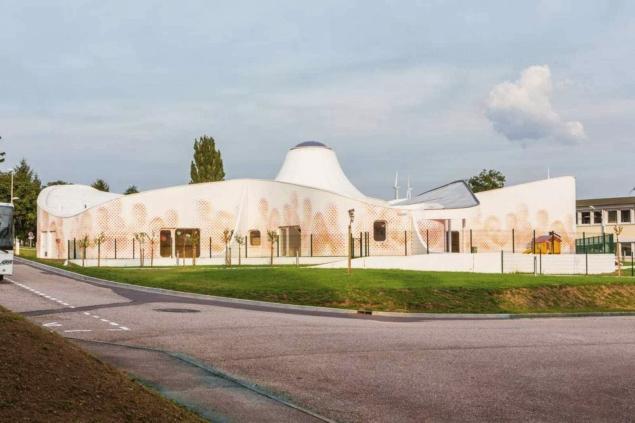 Well, the most basic interiors have been designed to avoid right angles. So around the building were smoothly curved walls, including external.
Source: /users/413