The leadership of Belarus is not the first year develops the idea of the Minsk city, the city with many residential, office, retail and entertainment venues, which is planning to build on the site ceased its operation of the airport Minsk-1. Construction was to begin in 2009, but the Crisis became a liability. And in 2013 announced an international architectural competition to develop a new plan for the ideal area.
The project Minsk-city, which created a us-Chinese company Sasaki, involves the creation of a city Park, where the modern architecture of the metropolis will connect a huge number of green plantings and pedestrian areas.
Moreover, the Central pedestrian Boulevard, Minsk city, which will be the main street of the district, will remain on the runway and the airport building will become a Museum of aviation.        
See also: Built a green building, following the sun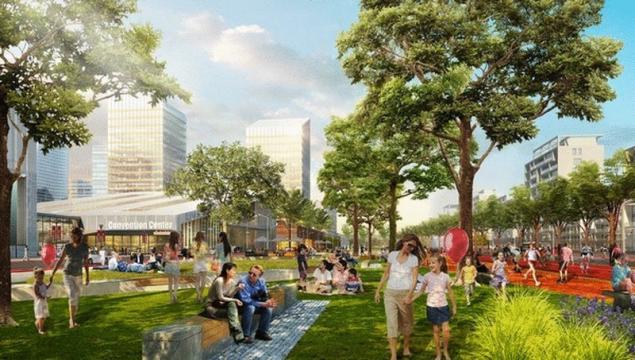 At the moment, the area where it will build the Minsk-city, with the two sides limits the railroad. This is one of the advantages of its location as the existing railway platform company Sasaki offers to turn into a passenger station.        
See also: the Most environmentally friendly car in the world
Source: /users/413