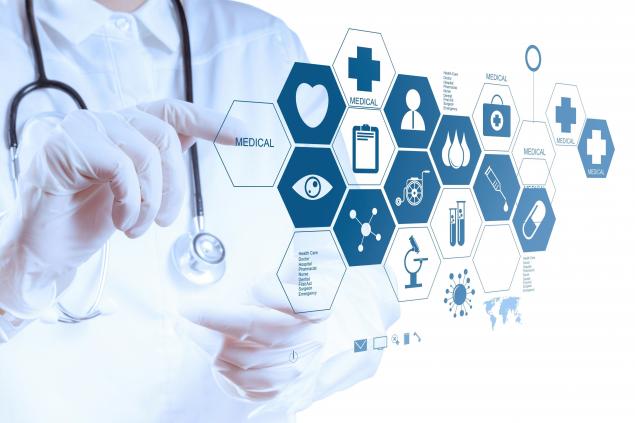 Medical and healthcare segments are located right in the center of the cyclone rapid development of technology, and it is difficult to assess exactly which technologies will have far-reaching consequences. Ideally, the future of healthcare will balance innovative medical technologies and human intervention. Before you ten current trends that will likely change our lives in the near future.
AdditionalAlanna reality
Google Glass are already being used as a means of streaming broadcast from the operating table, and assist the surgeon during surgery. Such devices augmented reality in the future will have the ability to display the electronic medical patient records in real-time, organize live consultations and call the ambulance in case of accident. While Google Glass can be controlled by voice and gestures, digital contact lenses will be controlled with brain waves. Patients will be able to attend the upcoming operation step by step with the help of virtual reality, or choose a hospital based on its "virtual experience".
Artificial intelligence in making medical solvediy
Knowledge of even the most eminent professors cannot compete with cognitive possibilities of computers. The amount of information in medicine is increasing exponentially, and the use of such solutions in making important decisions is inevitable. The supercomputer IBM Watson can process over 200 million pages in one second, and is currently being used by an increasing number of institutions.
Nanorobots in the blood stream
For many years, nanotechnology has provided a convenient opportunity to use nanotechnology devices to treat diseases. Now it's time to meet the expectations. Nanobots in the bloodstream can have a beneficial effect even before the appearance of the disease. They could saturate tissues with oxygen after a heart attack, just to destroy cancer cells or to remove platelets. Finally, self-assembling stomach-modules could make an accurate diagnosis and sophisticated treatment.
The revolution of 3D printing
As how to apply 3D printing, it has seriously affected the pharmaceutical industry and the biotech world, although the regulation of this sector will be a challenge.
3D printing allows you to create medical devices in underdeveloped areas, and to create artificial limbs and exoskeletons. Soon 3D printer will be able everywhere to create biomaterials like kidney or heart tissues, drugs and eventually living cells. Printing organs that can replace non-functioning organs fully, completely eliminate the waiting list for a transplant.
Affordable genome sequencing
As the cost of sequencing a human genome decreases and availability increases, access our own genome will not only be cheaper than conventional blood tests, but ultimately free — although the analysis is still demand money. In the future, personal genomics will be available to each patient, that is, everyone will receive the medications and dosages that perfectly match their genetic code. In the end, it will be possible to prevention of diseases based on DNA analysis is still in the womb.
Dagnostica in real time
What does it mean? A biopsy is not necessary to send to the lab. It is hoped that the Tricorder XPrize will lead to the development of a portable wireless device that can monitor and diagnose certain diseases, as in the popular TV series "Star trek". The ultimate goal is giving people more choice in deciding their medical issues.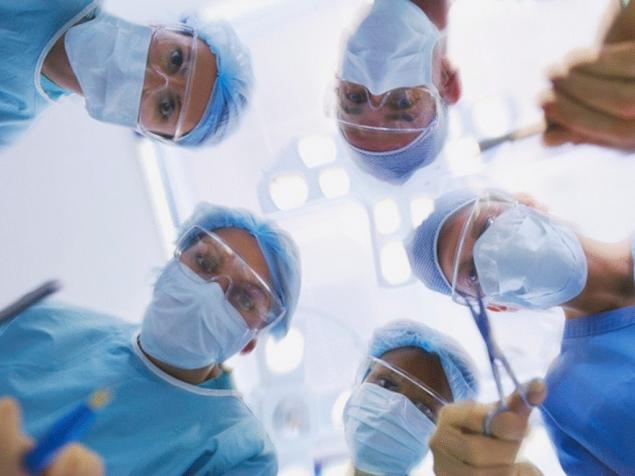 NOsimo laboratory
The era of wearable medical devices come. Scanadu can measure basic health parameters such as body temperature or blood pressure. AliveCor measures ECG, Tellspeс detects allergens, chemicals and nutrients in food, dental sensors can detect the movement of the jaws and even Smoking.Many laboratory methods and procedures will be available at home, which may mean the detection of diseases at an early stage, it makes the intervention more effective. Patients will be able to transmit data to the doctor on any device they use, thus creating a new market for digital analysts health.
Inisow nurse or a humanoid robot
With the increasing number of elderly patients and the global shortage of caregivers, humanoid robots could be able to provide basic care, for example serving as companions for sick children or children with autism. The robotic nurse will be able to combine robotic technologies and the technologies of recognition of images to find a vein in the arm of the patient and safe to enter the drug into the blood. Robots will also be used in remote surgery simulation and training.Operating there will be people, and surgical instruments will be so precise that instead of manual control will be used mechanical electronic instrument to achieve the required accuracy.
OnBSI brain
Medical communication affects patients and medical professionals worldwide. Social media, along with connected digital devices and medical services have the potential to become a great digital brain, making possible the transfer, separation, crowdsourcing and other public sources of information. In the near future the medical information may become available to all. It will be the most important event in the history of medicine, and therefore doctors must be ready to join the digital age.
Pprognoziruya algorithms and gamification in medical records
Gamification should be a key to the desire of people to maintain their health and adhere to prescribed therapy. There is already plenty of apps that watching whether you eat also has created a bra that time will fix the appearance of cancer.
Source: brainswork.ru