The Barclays center in Brooklyn is going to install a green roof. The idea was planned even before the arena was created. The developers believe that the new addition will be one of the largest and most impressive green roofs in the city.
Barclays center opened in 2012, it hosts various sports and entertainment events, including home games for the Brooklyn Nets and the NBA, starting in 2015, NHL " new York islanders. The center was awarded the "Leadership in Energy & Environmental Design" (LEED — Leadership in energy and environmental design) silver certification for new construction, US Green Building Congress for sustainable design and construction methods.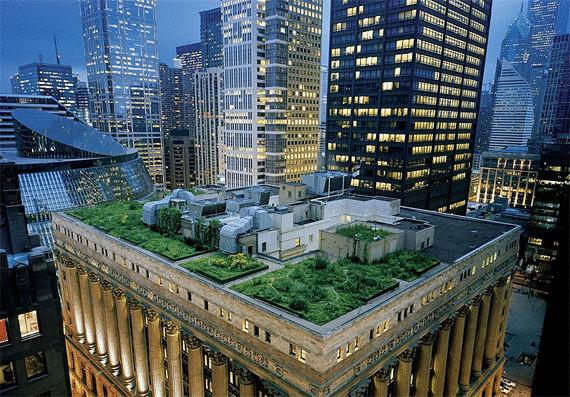 LEED for Building Design and Construction provides a framework for building a holistic green building, and incorporate features that will minimize the impact on the environment, at the same time, increasing the functional performance.
"Our original design for the arena was expecting a green roof as part of our effort to achieve Silver LEED certification," said MaryAnne Gilmartin, FCRC President and CEO."While we independently reached that goal, we always hoped to still create a green roof, with some improvements".
Since the arena was created with the addition of a green roof, additional reinforcement is required. Additional structure will be supported by a steel structure and will be between 4 feet (1.2 m) and 10 feet 3 m above the original roof. Prefabricated sedum trays will be used to create a green surface, minimizing the time required for installation and "complementing the weathering steel on the outside." In addition to improving the sustainability of buildings it is also believed that green roofs help reduce greenhouse gases.
The project will be commissioned by the developers of the arena, Forest City Ratner Companies (FCRC), working with the Shanghai Greenland Group. This is part of a broader project of Atlantic yards (Atlantic Yards ), which will also absorb 4500 homes built in the immediate vicinity of the arena.
Source: eco-portal.kz