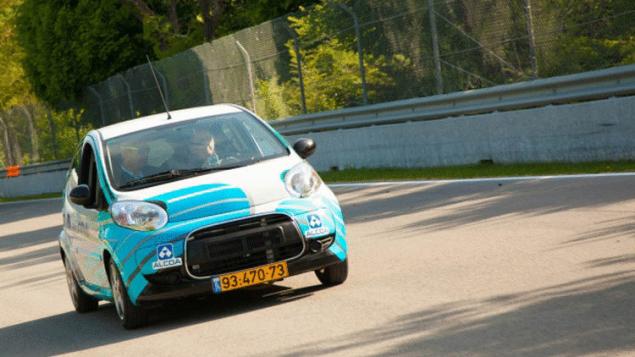 At the International aluminium conference (CIAC 2014), which takes place from 2 to 4 June in Montreal, the company Phinergy and Alcoa submitted a joint development – the electric car that can thanks to the aluminium-air battery can travel up to 1600 km. It is not just a showpiece, the car tested on the track name Gilles Villeneuve.
We wrote in detail about this technology. Since then, there have been some changes: in February of this year, the company joined Alcoa – one of the world's leading aluminum producers. Also, the partners intend to connect the canadian government to promote this technology.
Speaking of the power reserve on the "single charge": the aluminum-air battery as such does not require charging from the mains, recharging is accomplished by replacement of spent aluminum anodes to a new plate and replacement of the electrolyte for removal of the precipitate of aluminum hydroxide. All this can be done on a specialized station in just 15-20 minutes. According to the developers, the replacement of electrolyte will be required every 200-300 km, but how often will I need to change the aluminum plate, not yet reported.
Issues to technology a lot. Motorists will be interested in, primarily, the financial aspect: will the service of the electric car with aluminum-air battery is cheaper than the maintenance of a petrol car? Phinergy technology is still in the testing stage, but the company's representatives promised a commercial product in 2-3 years. To look forward to.
Source: ecoconceptcars.ru/