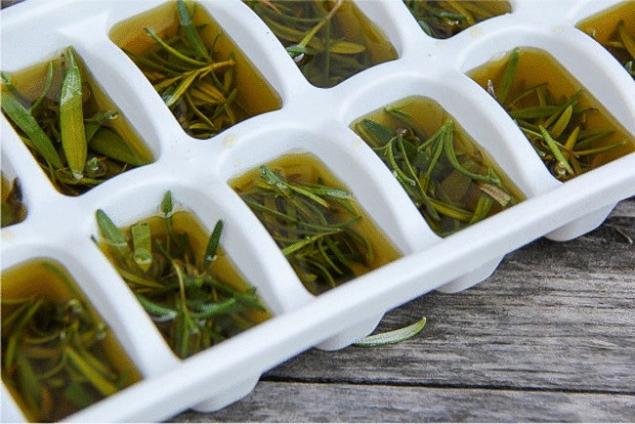 Save the greens – the problem is always relevant in all aspects...
We have found a new way to preserve the taste and aroma of summer herbs. Without magic and silicone molds for ice is not done, see for yourself!
A NEW WAY TO PRESERVE HERBS
Need:
fresh herbs
olive oil first cold pressed
molds for ice
How to cook:
1. Fresh greens finely chop, break it with your hands or to clean from the stalks (as you like).
2. Evenly spread the greens in molds ice tray, filling each compartment a third.
3. Pour olive oil and put on 2 hours in the freezer.
4. Frozen olive oil with herbs use for frying instead of regular oil.
Source: domashniy.ru/