On your electric Sunswift eVe they drove the distance of 500 kilometers at speeds of an average of more than 100 km/h the Previous record of electric car the same distance was 73 km/h.
According to the website cheburek.net recording the record was produced on a 4.2 kilometre circular track at the Australian Automotive Research center in Victoria.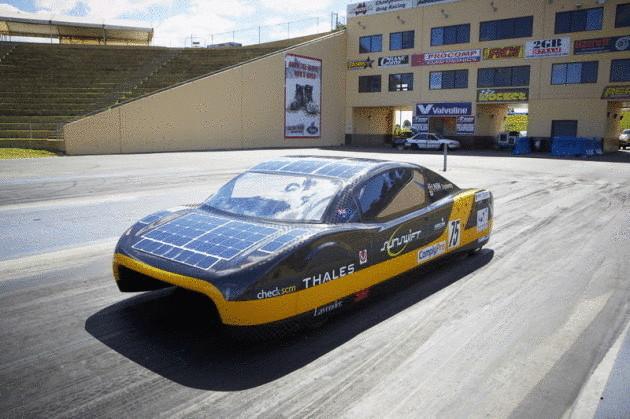 Sunswift eVe electric car is already the fifth version of the car Sunswift. In 2011, the model called the Sunswift IVy was in the Guinness Book of records as the fastest solar vehicle, and the model Jaycar Sunswift III in 2007 he set a world record for the fastest drive solar from Perth to Sydney.
According to the team, Sunswift eVe can reach a maximum speed of 140 km/h, and the range of electric vehicle mileage is 800 km. On the roof and the hood of the car has solar panels with total power of 800 W, which feed a 60-pound battery. However, during the recording of the record the panel was not used, however, the team showed that the car is ready for practical use.
Source: greenevolution.ru