Over the last couple of years, the word "green," and the prefix "eco" has infiltrated all areas of our life – from household tools and cosmetics, which increasingly began to give the preference to the urban resident, to ecovillages created in rural areas, those who chose "eco" style, her lifestyle, all the details.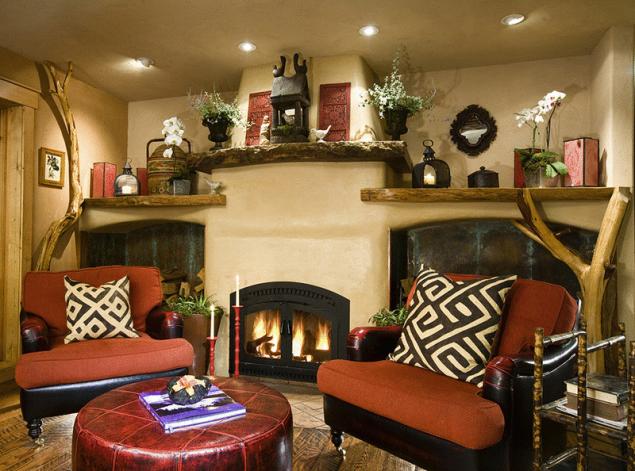 Also "eco" conquers space of apartments and houses. Over the last 50 years with the development of the coatings, chemical and petroleum industry our buildings are filled with furniture and belongings, which is not safe for health. It's time to turn everything around and make your home the most free from anything injurious to health – benzene, phenols, formaldehyde, and so on.
Most familiar, of course, is the solid wood furniture, wooden chests, chairs, tables and so on. At the moment, manufacturers offer a large number of models – from not expensive from birch and pine, to luxury made of valuable species. Of course, this furniture will require some care, she's naughty to the humidity in the room, it can attack insects. But for all that it can to ensure harmony and comfort in human habitation.
Furniture made of wicker or rattan is also a great option for eco-friendly interior. Enough of the original wicker chairs and tables, chairs and even sofas can perfectly fit into the interior of a country or the structure of your house. Although, in the apartment if you have a large space it also can be placed.
Another eco-friendly material, which is no surprise – it's glass. But one thing, say a top of glass or a coffee table and entirely different – a glass chair. However, at the moment among the new designers, you can find quite a lot of unusual things. So should be prepared not to be surprised.
Source: ecofriendly.ru/